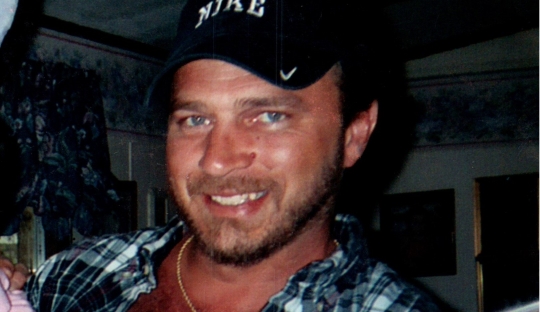 James "Jimmy" Edward Mounce
Tuesday, August 3, 2020 – 2:00 P.M.
James "Jimmy" Edward Mounce, age 56, of Mt. Victory Community in Somerset, passed from this life Saturday, August 1, 2020 at the UK Medical Center.
Jimmy was born February 26, 1964 to Earl Edward Mounce and Joyce Taylor Mounce in Somerset, Kentucky.
He enjoyed playing music, played in several different bands and also enjoyed working on cars.
Jimmy was preceded in death by his wife, Penny Hyden Mounce, his grandparents, Alpha Mounce, Nora Mounce, Abie Taylor and Margie Taylor.
He leaves behind to cherish his memory his parents, Earl and Joyce Mounce, sons, Jamie Dale Elam (Tiffany) of Corbin, Ky, Jonathan Mounce (Susannah) of Science Hill, Ky, daughter, LaDonna Mounce of Kidder, Ky, sisters, Peggy Strunk (Luther) of White Lily, Ky, Sandra Glover of White Lily, Ky, Lenora Brumley of White Lily, Ky, grandchildren, Caitlyn Elam, Lakyn Elam, Peyton Elam, Maddox Blevins, Madison Blevins, Anastasya Sanchez, Haygen Ball, Micah Mounce, Mahayla Mounce, and great-grandson, Hudson Garvin. He will be greatly missed by all that knew and loved him.
Visitation will be held Tuesday, August 4, 2020 in the Chapel of the Southern Oaks Funeral Home at 11:00 A.M. with a funeral service to begin at 2:00 P.M. at the funeral home.
Burial will be in the Taylor Family Cemetery.
In lieu of flowers, donations can be made to the James Edward Mounce Memorial Fund.
Southern Oaks Funeral Home is entrusted with the arrangements for James "Jimmy" Edward Mounce.