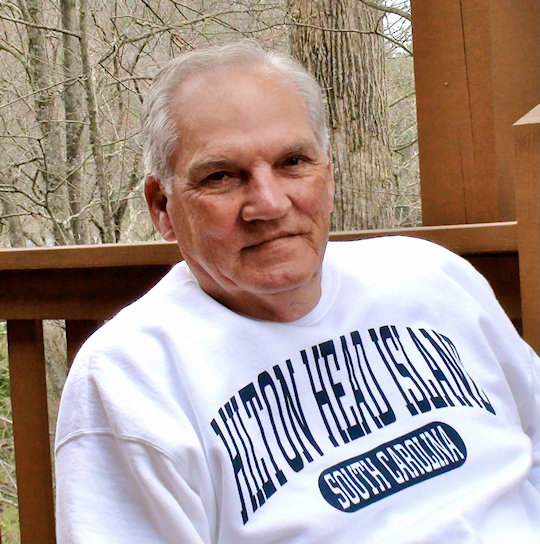 James Keith Sloan
Sunday, April 3, 2022 at 6:00 P.M.
James Keith Sloan, age 81 of Somerset, Kentucky, passed from this life on Wednesday, March 30, 2022 at his home. Keith was born October 20, 1940 in Murl, Kentucky, son of the late Arthur and Ina Sloan. Keith was an avid golfer and sports fan! He loved his family dearly and spending time with his family was one of his favorite activities. Keith was a member of US Army and US Air Force and served two tours of duty during the Vietnam war. He served as the CEO of South Kentucky RECC from 1985 until his retirement in 1999. He was a lover of life and was always someone who could be counted on by family and friends. Keith was always willing to share wisdom and advice to anyone in need and even leading up to his departure from this world, he shared this statement to his family; "I have lived longer than I ever expected. I've had a good life and I will go out with no regrets." 
He was preceded in death by his wife, Patty Sloan, his parents and a brother; Gerald Sloan. He is survived by two sons; Kerry (Rachel) Sloan and Mark (Cindy) Sloan, four grandchildren; Kelsey Sloan, Abby Sloan, China Sloan, and Nick (Sammi) Taylor, one great-granddaughter; Savannah Sloan, one great-grandson Boone Taylor, one sister, Anita (Frank) Hopper, nieces; Nancy Sloan, Amy Hopper, Cindy Dyer, and nephews; Jerry Sloan, David (Vicki) Sloan and Allan (Marie) Hopper.
Visitation will be after 3:00 p.m. on Sunday, April 3, 2022 in the Chapel of Southern Oaks Funeral Home with funeral service to be held at 6:00 p.m. at the funeral home with Bro. Chris Neikirk officiating. Burial will be in the Neely's Creek Cemetery. 
The family would like to acknowledge a special thank you to his niece, Nancy Sloan, who provided companionship and care for Keith over the last 4 years. Her love and dedication to his care were immensely appreciated by all. 
In lieu of flowers, donations can be made to Neely's Creek Baptist Church Fund or Hospice of Lake Cumberland. 
Southern Oaks Funeral Home is entrusted with the arrangements of James Keith Sloan.