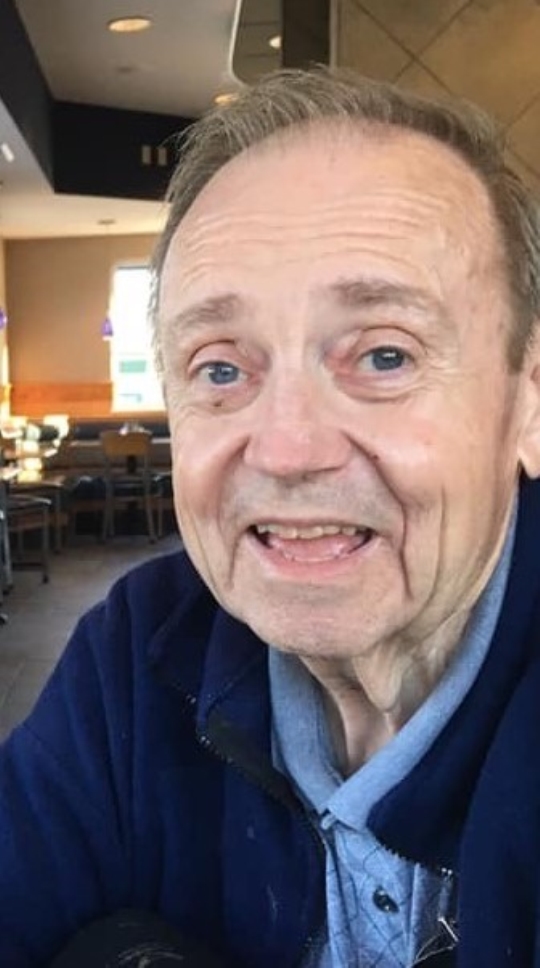 James Patrick Cary
Thursday, January 9, 2020 – 11:00 A.M.
James Patrick Cary, age 77, passed away on January 3, 2020, after a very brief illness.
Jim was born on April 5, 1942, in Saginaw, Michigan to Neal and Margaret Kouts Cary. He graduated from St. Andrews High School in 1960 and attended Bay City Junior College, Delta College and Michigan State University, where he graduated in 1966.
Jim married Tracy Moeller on September 3, 1966, in Saginaw, Michigan and was the proud father of Elissa Cary Bales, Brooke Cary Whitis and Megan Cary, all of Somerset, Kentucky. And, he dearly loved his grandchildren, Kathryn (Katie) Bales and Kinser Whitis.
Jim taught Business classes at Saginaw High School before joining the Kmart Management Training Program in 1968. He worked in and managed S.S. Kresge and Kmart stores in Saginaw, MI, Ft. Wayne, IN, Akron, OH, Brook Park, OH, Middleburg Heights, OH, Mentor, OH, Strongsville, OH, Warsaw, IN and Somerset, KY. In 1998, Jim left Kmart and went to work for Walmart. He worked in and managed stores, in Prestonsburg, KY, Mt. Sterling, KY, Paris, KY, Monticello, KY and Somerset, KY.
Jim retired from Walmart in 2008 and enjoyed many years of teaching classes for senior citizens in Somerset. He loved learning new facts about the JFK assassination and other worldly events. And, Jim especially loved spending time with his McDonald's breakfast buddies, when his health allowed.
Jim was both a Kentucky Colonel and a Somerset Colonel.
The Cary family moved to Somerset in 1979 when Jim was transferred to be the first manager of their brand-new Kmart store. While working there, he was involved in many local activities including being a Director on the Somerset-Pulaski County Chamber of Commerce and Chairman of the March of Dimes Walk America for several years. He loved helping people and will leave a legacy of love, caring, and kindness.
After 40 years, the Somerset Kmart closed in December, 2019, and the Cary family was there not only on the first day of business but, also, the final day.
Jim was predeceased by his parents, Neal and Margaret Cary and his in-laws, Leonard and Kathryn Moeller, all of Saginaw, MI. He is survived by his wife, Tracy, along with their daughters, Elissa Cary (Tommy Brake) Bales, Brooke Cary (Bryan) Whitis, and Megan Cary. His grandchildren, Kathryn (Katie) Bales and Kinser Whitis. His brothers, Ed and Mary Cary, Tom and Sherry Cary, all of Saginaw, MI. His brother and sister-in-law, Jim and Cheryl Moeller of Katy, TX. Also, several nieces, nephews, cousins, and Jeff.
Even though Jim had a wonderful 77 years of life, we hate to let him go.
Visitation will take place Wednesday, January 8, 2020 from 1 to 9 P.M. in the Chapel of the Southern Oaks Funeral Home.
Funeral service will take place Thursday, January 9, 2020 at 11:00 A.M. in the Chapel of the Southern Oaks Funeral Home. Burial will be in the Southern Oaks Cemetery.
The family request that in lieu of flowers, donations to the charity of your choice or please donate a book, in honor of Jim, to a school or any senior center. The Cary family would like to express our thanks to all of Jim's physicians, at both LCMA and LCRH, for their care and concern during his final illness. They were a wonderful support system for us.