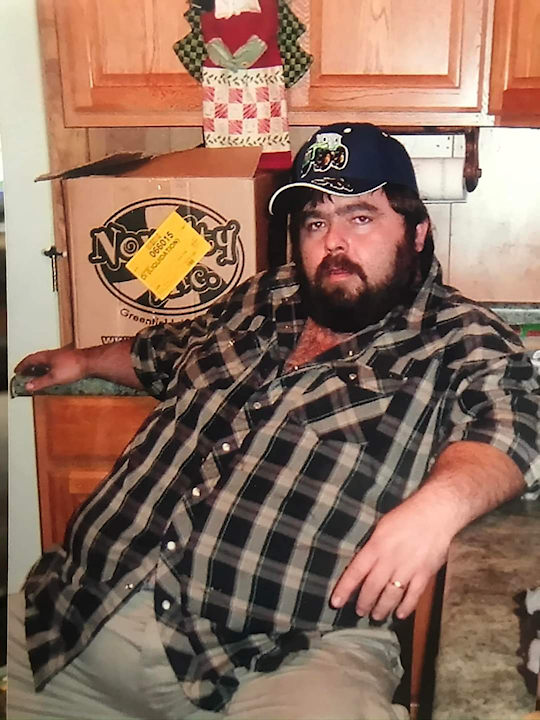 James Ricky Koger
Sunday, February 27, 2022 at 2:00 P.M.
James Ricky Koger, age 53, of Monticello, Kentucky passed away from this life on Friday, February 18, 2022 at Ocala Regional Hospital in Ocala, Florida.
Ricky was born January 17, 1969 to Virginia Koger and the late Russell Koger in Somerset, Kentucky.
He was of the Baptist faith, being a member of Concord Baptist Church of Wayne County since early childhood.
He enjoyed working on boats, along side his late father, Russell since an early age at his marina in Monticello, Ky. They were 2 peas in a pod. A father and son combo like no other. He loved to travel and never met a stranger.
Ricky was preceded in death by his father, Russell Koger, 2 stepsons, Steve and Odie Hoskins, grandparents, Clyde and Olive Mae Koger and grandfather, Schuyler Anderson.
He leaves behind to cherish his memory, the love of his life, his wife, Brenda Ellen Koger of Ocala, Fl; his mother, Virginia Koger of Monticello, Ky; 2 brothers, Greg Koger of Somerset, Ky; Scott (Wilma) Koger; one sister, Samantha Daniel of Monticello, Ky; 3 stepsons, Jason, Joe and Doug Hoskins; a grandmother, Jeweline Anderson of Monticello, Ky; 3 nieces, Shadey Cole of Lexington, Ky; Malaya (AJ) Smith of Somerset, Ky; Nichole Koger of Monticello, Ky; nephews, Dusty Cole of Monticello, Ky; Dallas Koger of Monticello, Ky; William Chumbley of Monticello, Ky; Malachi Oakley of Monticello, Ky; great nieces, Amy and Athena Smith of Somerset, Ky; great-nephew on the way, Ronin Smith; along with a host of family and friends that will treasure his memory forever.
Visitation will be Saturday, February 26, 2022 from 6 to 8 P.M. in the Chapel of the Southern Oaks Funeral Home. Funeral service will be held on Sunday, February 27, 2022 at 2 P.M. at the funeral home. Burial will follow in Southern Oaks Cemetery. Southern Oaks Funeral Home is entrusted with the arrangements for James Ricky Koger.