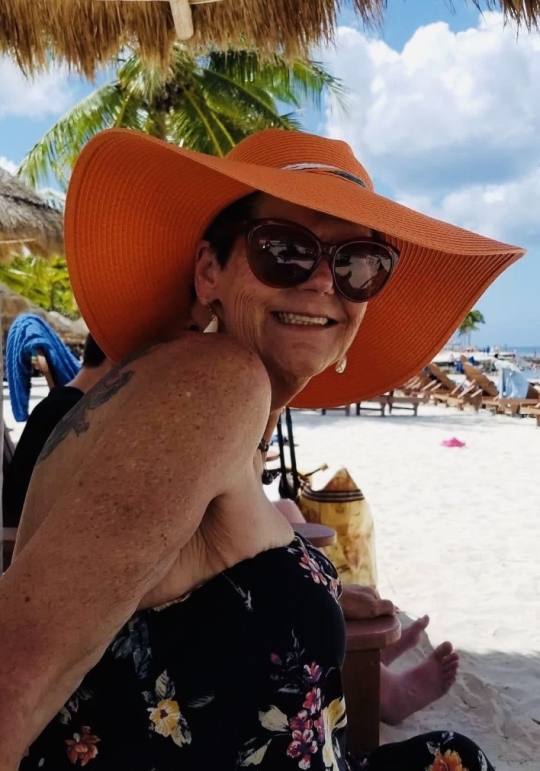 Janet Weisman
Monday, February 22, 2021 at 1:00 P.M.
Janet Weisman, age 64, of Somerset, Kentucky, passed from this life on Thursday, February 18, 2021 at her home.
She was born on July 22, 1956 in Camden, New Jersey, daughter of the late William and Vera Stone Eberle.
She was a retired L.P.N. and of the Lutheran faith. She loved to shop and go on cruises. She also enjoyed beaches and being on the water.
Janet was preceded in death by her parents; a daughter, Keesha Massa; and her twin brother, William Eberle; and a special niece, Christine Eberle.
She is survived by her husband of forty-one years, Walter Weisman; four sons, Robert (Stephanie) Weisman of Nancy, Justin (Tiffany) Weisman of Leesburg, New Jersey, Reggie Weisman and Daniel Weisman, both of Somerset; daughter, Merissa Weisman of Somerset; one brother, John (Lisa) Eberle of Somerset; grandchildren, Aidan, Adrianna, Lillyanna, Veronica, Greyson Mercer, and Kierra Massa; special nieces and a nephew, Michelle, John, and Emily Eberle.
Visitation will begin at 12:00 p.m. on Monday, February 22, 2021 in the Chapel of Southern Oaks Funeral Home with funeral service to follow at 1:00 p.m. at the funeral home.
Southern Oaks Funeral Home is entrusted with the arrangements for Janet Weisman.