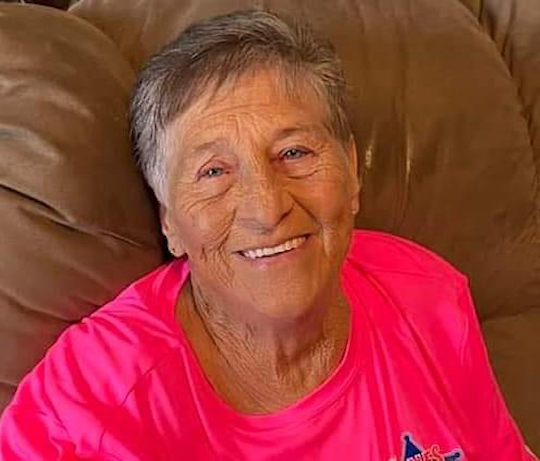 Janice M. Causey
Friday, October 20, 2023 at 12:00 P.M.
Janice M. Causey age72, of Nancy, Kentucky, passed from this life on Saturday, October 14, 2023 at Jean Waddle Care Center.
Janice was born on January 20, 1951 to the late Boyd Maggard and Fern Maggard in Hyden, Kentucky.
She was of the Church of Christ faith. She enjoyed working in her flower garden, going fishing and camping with her grandchildren. She will be sadly missed by all that knew and loved her.
Janice was preceded in death by her parents, Boyd and Fern Maggard, her husband, Harold Causey and a sister, Mary Gail Eversole.
She leaves behind to cherish her memory, her daughters, Glinda Mathis (Mark) and Kessia Causey both of Nancy, Ky; brother, Rodney Maggard (Karen) of Confluence, KY; sister, Wanda Mosley of Stinnett, Ky; grandchildren, Tyler Mathis of Danville, Ky; Ashley Moore (Lester) of Nancy, Ky; great-grandchildren, Khrysslynn, Abagail, Lillian, Braxton, Tucker and Raylan.
Visitation will be held on Friday, October 20, 2023 from 10am to 12pm in the Chapel in the Southern Oaks Funeral Home with a funeral service to begin at 12pm with Bro. Jimmy Thompson officiating. Burial will follow in Causey Family Cemetery in Leslie County, Kentucky.
Southern Oaks Funeral Home is entrusted with the arrangements for Janice M. Causey.