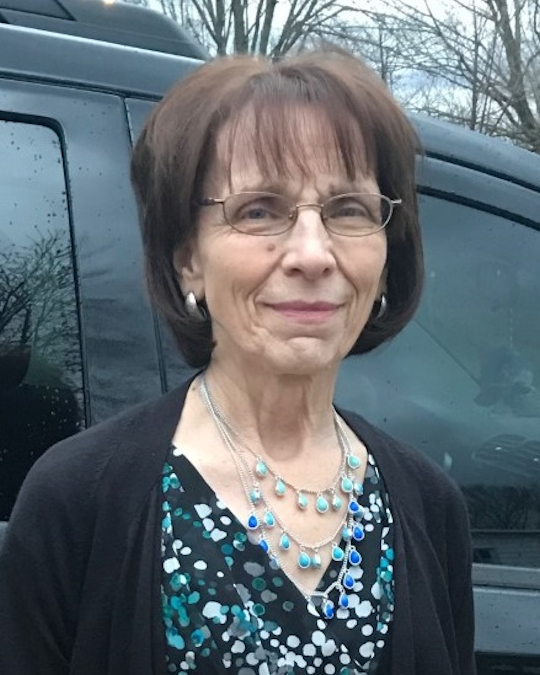 Janice Neal Jernigan
Thursday, May 30, 2019 – 1:00 P.M.
Janice Neal Jernigan age 70 of Science Hill, Kentucky passed from this life Saturday, May 25, 2019 at her home.
She was born September 23, 1948 to the late Talmadge Neal and Atthenia Neal in Tateville, Kentucky. Janice married her love Thomas Edward "Eddie" Jernigan on February 24, 1967 in Cincinnati, Ohio. She was a Norwood High School Graduate class of 1966. She retired from Gibson Greeting Card Company,  Janice was a member of Langdon Street Baptist Church, she was proud of her family, her four girls and grandchildren, an amazing cook, and loved her Church and her God.
She is preceded in death by her parents; her daughter, Sherry Jernigan Wilson; and a granddaughter, Suzanna Kay Heist.
Janice is survived by her loving husband Thomas Edward "Eddie" Jernigan; daughters, Tammy Dorsey of Somerset; Lori Ard (T.R. Ard) of Somerset; Tonya Jernigan (Matthew A. Stinnett) of Lexington; sisters, Patricia Kinser (the late Dave Kinser) of Science Hill; Donna Waddle (Gary Waddle) of Hartselle, Alabama; grandchildren, McKayla Heist, Nicole Upchurch, Grace Heist, Bradley Heist, Paige Barron, Atthenia Miriam Jernigan Stinnett, Aiden Atwood Jernigan Stinnett; great grandchildren, Kennedy Logan, and Daisy Smith, and several nieces and nephews. She will be missed by all who knew and loved her.
Pallbearers will be T.R. Ard, Matthew Stinnett, John Jernigan, Alvin Neal, Joe Bill Marcum. Clarence Neal, David Kinser, and Darren Neal.
Visitation will be Wednesday, May 29, 2019 at 6:00 P.m. in the chapel of The Southern Oaks Funeral Home.
Funeral Service will be held Thursday, May 30, 2019 at 1:00 P.m. in the chapel of The Southern Oaks Funeral Home with Bro. Melvin Sisson and Bro. Gary Phelps officiating.
In Lieu of flowers donations can be made to the Alzheimer's Research Foundation.
Burial will be in the Science Hill Cemetery.
Southern Oaks Funeral Home are entrusted with the arrangements for Janice Neal Jernigan.