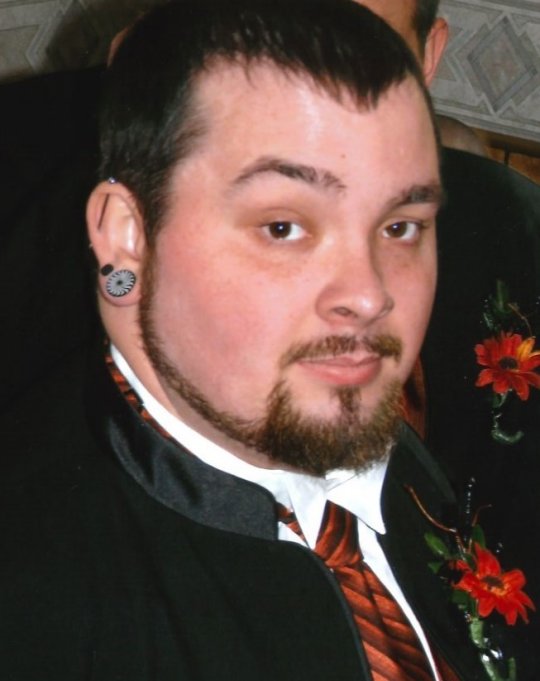 Jason Glenn Phelps
Monday, January 29, 2018 – 1:00 P.M.
Jason Glenn Phelps, age 31, of Somerset, passed away unexpectedly on Thursday, January 25, 2018 at his residence.
He was born on November 2, 1986 in Somerset, Kentucky, Son of James Glenn Phelps and Sheila Gail Calhoun Phillips.
Jason was a graduate of Ross High School in Hamilton, Ohio. He was employed as a Welding II Specialist with TTAI Manufacturing Company in Somerset for the past 13 years. Jason was an accomplished artist, gamer and enjoyed Comic Books, "HeiroClix", and basically anything "Sci-Fi". He was a kind, good hearted and generous person who loved spending time with his family, especially his nieces and nephews. Perhaps his greatest joy was camping and cooking and trying new recipes. He will be greatly missed by all who knew and loved him.
He is preceded in death by his Maternal Grandparents; Curtis and Jewell Foster Calhoun, Paternal Grandparents; Floyd Loveless and Christine Phelps and an Uncle; Ricky Dean Calhoun
He leaves behind to cherish his memories his Parents; Sheila Calhoun (Dwight) Phillips of Somerset and James (Diane) Phelps of Hamilton, Ohio, Brothers; Jeffrey Kyle Phelps (Amanda Green) of Hamilton, Ohio, John Christopher Phelps of Somerset a Sister; Jamie Wilson (Jordon Lewis) of Somerset, Step-Brothers Jeff King and Jason King of Hamilton Ohio, Step Sister; Jenny Chasteen of Hamilton, Ohio, Nieces; Scarlett Ann Phelps, Alyssa Phelps, Oktober Star Phelps, Nephews; Kori Jo Phelps, Dillan Hall, Devan Hall, Lucas Phelps and John Phelps, Jr., Uncles; Curtis (Sheila) Calhoun of London, Aunts; Theresa (Rob) Willis of Greenfield, Indiana and Vicky Taylor of Somerset, Step-Grandparents; Ervin and Paulette Phillips of Somerset, Step-Uncle; Roger and Becky Phillips of Somerset along with several cousins, step-cousins and a host of other relatives and friends.
Visitation will be from 6:00 p.m. until 9:00 p.m. on Sunday, January 28, 2018 in the Chapel of Southern Oaks Funeral Home, the Funeral Services will be on Monday, January 29, 2018 at 1:00 p.m. in the Funeral Home Chapel with Bro. Raymond Ridner officiating. Interment will be in the Ringgold Cemetery in the Ringgold Community.
The Pallbearers will be Dillan Hall, Dewey Gross, Devan Hall, Jordan Lewis, Mitchell Calhoun, Brandon Willis, Robbie Willis and Josh Phillips.
Southern Oaks Funeral Home is entrusted with the arrangements for Mr. Jason Glenn Phelps.