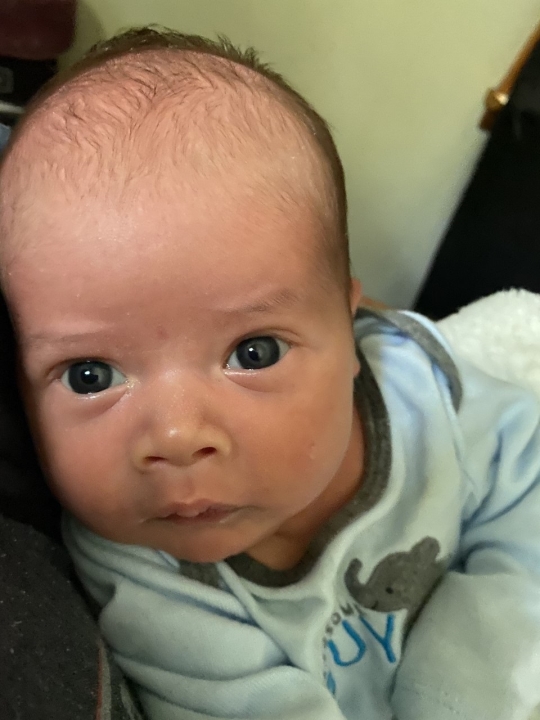 Jayden Marquise Johnson
Monday, October 12, 2020 – 2:00 p.m.
Jayden Marquise Johnson, the six week old son of DaSean Johnson and Brittany Edmon passed from this life on Wednesday, October 7, 2020. He was born on August 20, 2020 in Somerset, Kentucky.
He is survived by his parents; his paternal grandparents, Toshia Johnson and Danny Boothe; maternal grandparents, Billy and Susan Edmon; siblings, Bentley James Morgan and De'andra Ervin Johnson; his aunt Cortney Johnson; uncles, Isaiah (Shay) Johnson and Jason Edmon; and a host of other aunts, uncles, and cousins.
He was preceded in death by his grandfather Jack Johnson, and his great-grandfather William Edmon.
Visitation will be held on Monday, October 12, 2020 from 12:00 p.m. until 2:00 p.m. in the Chapel of Southern Oaks Funeral Home.
Isaiah 41:10 "Fear not, for I am with you; be not dismayed, for I am your GOD; I will strengthen you, I will help you, I will uphold you with my righteous right hand".
Southern Oaks Funeral Home is entrusted with the arrangements for Jayden Marquise Johnson.