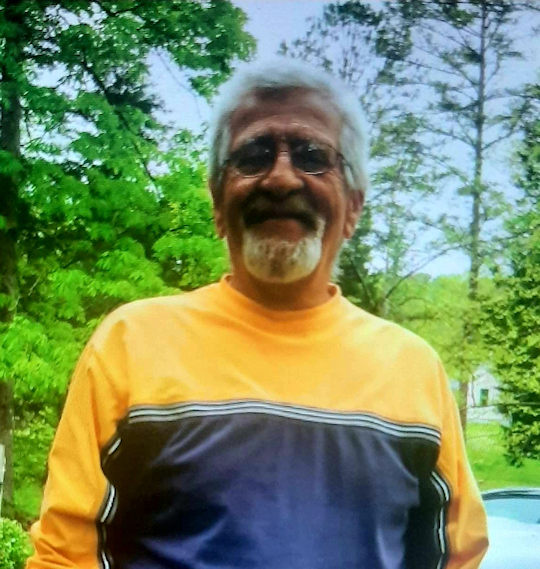 Jerry A. Colyer
Tuesday, August 23, 2022 at 2:00 P.M.
Jerry A. Colyer, age 67 of the Jugornot Community of Pulaski County Passed from this life Monday, August 15, 2022. 
Jerry was born July 16, 1955 to James (June Bug) Colyer and Myrtle Taylor Colyer. He was of the Baptist faith and was a member of Buck Creek Baptist Church. He was preceded in death by his loving parents, James and Myrtle Colyer, brothers James (Phyllis) Colyer, Jessica Richardson, and Terry W. Colyer. 
Jerry was a loving husband and father. He is survived by his loving wife of 41 yrs., Cathy Burton Colyer, his sons, John R. Sampson Jr., Christopher (Amber) Sampson, Jerry D. Colyer, brother Herchel (Terry) Colyer, He is also survived by his grandchildren, Justin Bass, Tyler Valentour, Skyler Richardson, Khloe Colyer, Aubrey Colyer and great-grandchildren, Zalynn Bass, and Myla Bass all of Somerset. 
He loved spending time with his wife whom he married April 17, 1981, and family even though his sons were all grown he still enjoyed spending time with them, he loved talking, joking, and laughing with his family and friends, Jerry never met a stranger and would do anything he could to help anyone who was in need. Jerry enjoyed the simplest things in life but most of all his family. His pleasant personality was contagious to everyone he met.  
He leaves behind his loving wife of, Cathy Burton Colyer his sons, John R. Sampson Jr., Christopher (Amber) Sampson, Jerry D. Colyer, to cherish his memory. His grandchildren, whom he loved more than life itself, Khloe Colyer, Aubrey Colyer, Justin Bass, Skyler Richardson, Tyler Valentour, Kinley Bray, Avner Bray and great-granddaughters, Zalynn Bass and Myla Bass, and a friend that's just like family Travis West, a host of nieces and nephews and many friends.  
Visitation will be held on Tuesday, August 23, 2022 from 12 to 2 P.M. in the Chapel of the Southern Oaks Funeral Home with a funeral service to begin at 2 P.M. at the funeral home with Bro. Raymond Ridener officiating. Burial will follow in the Colyer Cemetery. Southern Oaks Funeral Home is entrusted with the arrangements for Jerry A. Colyer.