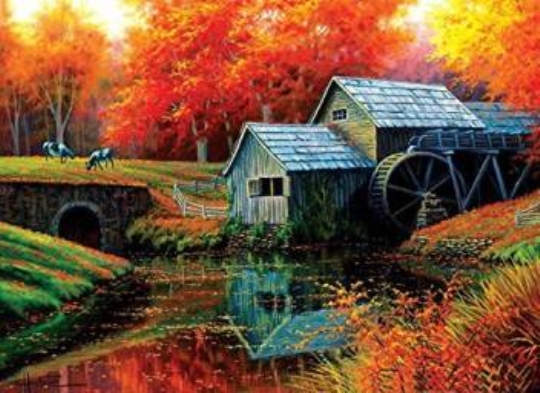 Jerry Price Southworth
Saturday, September 19th, 2020 – 11:00 A.M.
Jerry Price Southworth of Monticello, KY passed away on Friday, September 11, 2020 at Lake Cumberland Hospice after reaching the age of 68. He was born on February 21, 1952 in Columbus, Indiana, to the late Ernest and Leona Southworth.
Jerry is survived by his loving wife and soulmate, Christine Southworth, and his children, whom he loved dearly: William (Geraldine) Southworth of Georgetown KY, Kelsey Vaughn of Whitley City KY, Amanda Moore-Rattey (Don) of Port Charlotte FL, Chad Southworth of Somerset Ky, Heather Gainey (Devin), Kelly (Jamison) Southworth, Travis Southworth, all of Monticello, KY, and Aaron (Ree) Southworth and family of Tompkinsville KY. He loved nothing more than spending time with his beloved grandchildren, Tracy and Tyler Southworth of Georgetown Ky, Ashley, Andrew, Matthew and Kaitlin Sloan, and Elizabeth Moore of Port Charlotte FL, Emily (Kelly) Bryant of Whitley City Ky, Cassie Southworth, Danielle Gainey, Hailey Gainey, and Dylan, Brennan, Bryar, and Weston Southworth, all of Monticello KY, and Aubriana and Rylan Southworth of Somerset KY. He had two wonderful great grandchildren. Jerry is also survived by his five siblings, Dale (Alice) Southworth, Tonya (Tony) Miracle, Beverly (Bill) Linville, and Darrell and Ronnie Southworth, all of Georgetown Ky.
He is preceded in death by his parents, grandparents, and two sisters, Denise and Phyllis.
Jerry was a kind man with a contagious laugh who loved to joke around with all who knew him. He was a jack-of-all-trades that could make anything out of anything, creating beautiful masterpieces that looked like they belonged in a shop. He enjoyed making a variety of trinkets; jewelry, windchimes, and model cars/airplanes to name a few. He had a keen interest in motorcycles, particularly Harley Davidson makes, and enjoyed working on cars during his free time. He loved animals, and each of his pets had a special place in his heart. He made sure that they all were showered with affection. To know Jerry was to love him, and his guidance will continue to show in the hearts of everyone who was blessed to love him.
A special thank you to the Hospice Nurses, Brother Danny Lawless and all the members of Worldwide Ministries, the Senior Citizens Center, and Southern Oaks Funeral Home for the love and support provided to the family during this difficult time.
A memorial service and Celebration of Life will be held at 11 A.M. on Saturday, September 19th at the Worldwide Ministries Church of God in Monticello, KY. In lieu of flowers, donations can be made to the Southern Oaks Funeral Home in Somerset, KY.