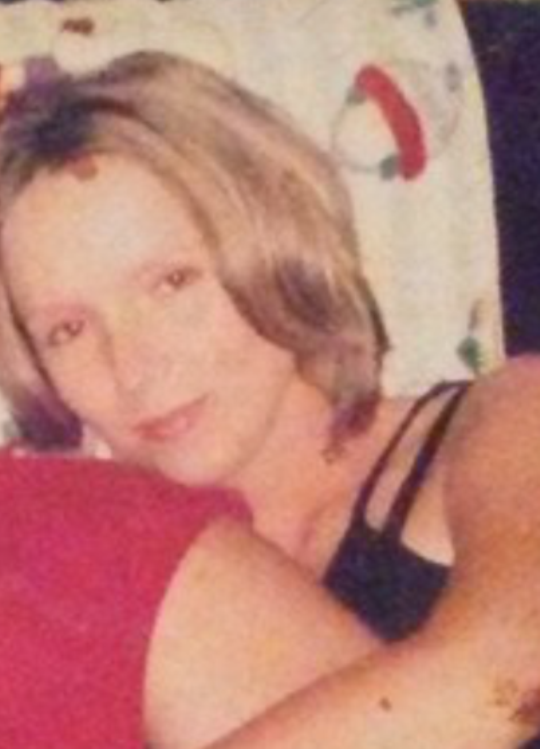 Jessica L. Richardson
Tuesday, September 29, 2020 – 1:00 P.M.
Jessica L. Richardson, age 43, of Burnside, Kentucky, passed from this life on Wednesday, September 23, 2020 at Lake Cumberland Regional Hospital.
She was born on May 1, 1977 in Somerset, Kentucky, the daughter of Rosston and Janet Valentour, of Burnside.
She was a member of Mt Union Baptist Church and worked at Arby's South. She played basketball and was a cheerleader in elementary and middle school. Jessica was loved by everyone and was known for having a big heart. Above anything else, she loved spending time with her kids.
She was preceded in death by her grandfather, George Tilman Valentour.
She is survived by her parents; her fiance, Daniel Colyer; son, Tyler Valentour of Somerset, daughters, Skyler Richardson of Somerset, Khloe Colyer and Aubrey Colyer, both of Somerset; brother, George Valentour of Burnside; granddaughter, Amara Valentour of Somerset; grandmother, Clara Valentour, uncles, Stan (Louann) Valentour of Orlando, FL., Bob (Sandy) Valentour of Sevierville, TN., Barry (Debbie) Valentour of Cartersville, KY., Danny (Barbara) Valentour of Richmond, KY., and Mike Valentour of Berea, KY. She is also survived by many special cousins and her best friend, Melanie Richardson.
Visitation will be on Monday, September 28, 2020 from 6:00 p.m. until 8:00 p.m. in the Chapel of Southern Oaks Funeral Home. Funeral Service will be held on Tuesday, September 29, 2020 at 1:00 p.m. in the Chapel of Southern Oaks Funeral Home with Bro. Scotty Nix officiating. Burial will be in the Valentour Cemetery.
Southern Oaks Funeral Home is in charge of the arrangements for Jessica L. Richardson.