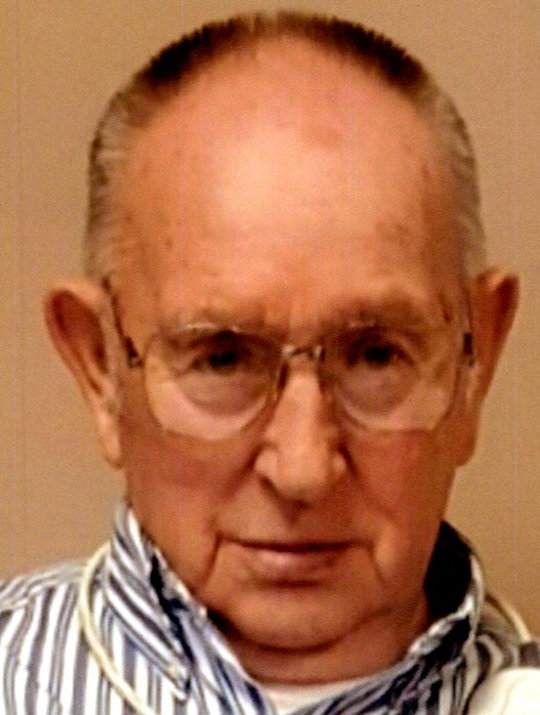 Jewel Franklin Dykes
Monday, August 26, 2019 – 11:00 A.M.
Jewel Franklin Dykes, age 90, of Somerset, Kentucky, passed from this life on Thursday, August 22, 2019 at Hospice of Lake Cumberland.
He was born on May 9, 1929 in the Dykes Community of Pulaski County, son of the late Jessie O. and Gracie Baker Dykes.
Jewel was a good Christian man and loved the Lord. He was a retired mechanic and school bus driver for the Pulaski County School System and enjoyed singing, cooking, sightseeing and eating fish dinners from Science Hill Dairy Mart. He loved and treasured his friends and family and was always willing to help anyone in need, for he never met a stranger. His heart was the biggest thing about him and for that he will be sorely missed.
He was preceded in death by his parents, brothers; William, Arthur, Junior Ancil, Cyrus, Venice, Commadore and Curt, sisters; Clementine Warren, Helen Flynn, Geneva Dykes, Flonnie Hardwick, Rosie Bradley, Betty Goodin and Eva Dykes.
He is survived by one son; Frank (Denise) Dykes of Somerset, three daughters; Regina (Glen) Farmer of Somerset, Karen Davis of Science Hill and Tammy (David) Muse of Somerset, two sisters; Fern Vilardo of Cincinnati, Ohio and Madeline Ping of Somerset, three grandchildren; Christy (Danny) Stevens, Angie (Steve) Slone, and Taylor Davis, and six great-grandchildren; Jacob, Bryson, Madison, Michael, Mason and Bryson. He is also survived by his longtime friend Lillian Dick of Somerset, and also Betty Ridner and Cathy Mounce, whom he loved like his own daughters.
Visitation will be after 5:00 p.m. on Sunday, August 25, 2019 in the Chapel of Southern Oaks Funeral Home. Funeral Service will be held at 11:00 a.m. on Monday, August 26, 2019 in the Chapel of Southern Oaks Funeral Home with Bro. Jeff Griffith and Bro. David Muse officiating. Burial will follow in Goodwater Cemetery.
The family would like to express their sincere appreciation and a very special thank you to Hospice of Lake Cumberland.
Southern Oaks Funeral Home is entrusted with the arrangements for Jewel Franklin Dykes.