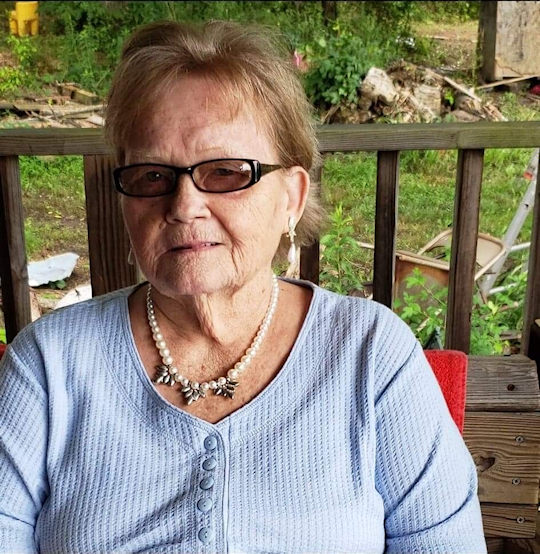 Joanna Roy McGowan Brinson
Friday, July 29, 2022 At 2:00 P.M.
Joanna was born February 22, 1942 to Avery and Vinnie Roy of Faubush, KY. Joanna passed to her eternal home on July 26, 2022 surrounded by her loving family at the age of 80 years old.
Joanna retired from the Palm Beach factory and spent her remaining years enjoying time with her family and friends. She enjoyed bird watching and tending to her flowers. She loved sitting on the porch swing, drinking coffee and reading her Bible. Every move she made was always accompanied by her faithful fur baby and vicious protector "Sadie"!
Joanna was preceded in death by her parents, first husband and father of her children, William Ertis McGowan and second husband, Charles Brinson.
Survivors include three children, Royce (Selina) McGowan of Nancy, KY, Teresa (David) Dick of Eubank, KY, and Francis Hines of Somerset, KY. Grandchildren: Brittany McGowan, Regina McGowan, Tyler McGowan, Travis McGowan and Jacob Ashton. Great-grandchildren: Tyson McGowan, Dylan Jones and Ameah Jones, three step-children, John Brinson, Charles Brinson Jr. and Charlotte Blake all of Somerset, KY.
The family would like to offer special thanks in the care of our loved one to Matt Clark, Hospice/Somerset and Bro. Johnny Mounce.
Public viewing will be at noon, Friday, July 29, at Southern Oaks Funeral Home with Bro. Johnny Mounce officiating. Services will be held at 2:00 P.M. with burial to follow at Southern Oaks Cemetery.