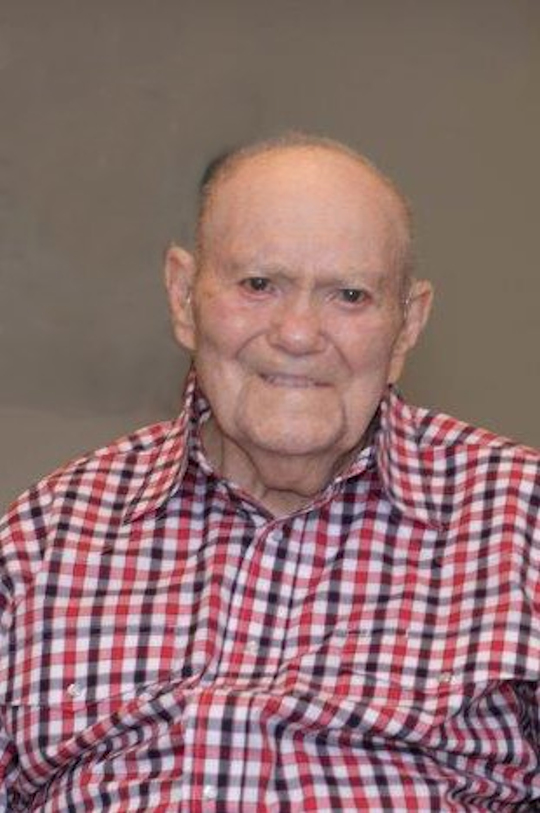 John Bryce Farmer
Saturday, February 9, 2019 – 2:00 P.M.
John Bryce Farmer, 94, of Greenwood, Indiana, passed away February 4, 2019. John was born June 2, 1924, in Stab, Kentucky to the late Dewey and Susie (Cottongim) Farmer.
John proudly served in the United States Army during World War II. After 19 years at Hygrade Packing Company; he worked for 29 years at General Motors retiring in 1991. He enjoyed hunting, recycling, gardening, raising cattle and horses. His stories will be greatly missed by his loving family and friends.
In addition to his parents, he is also preceded in death by his son, James Michael Hawk; siblings, Earl Farmer, James Farmer, Hazel Harris, Marie Inabnitt, and Pearl Purvis.
John is survived by his wife of 70 years, Edna (Hawk) Farmer; children, Randy (Sherry) Farmer of Camby, Paul David (Patsy) Farmer of Indianapolis, and Cathy Farmer (Alan) Irvin of Carmel; 10 grandchildren; and 7 great grandchildren.
Friends and family will gather on Thursday, February 7, 2019, 4 to 8 p.m., in the chapel at Carlisle – Branson Funeral Service & Crematory, Mooresville, Indiana. Local visitation will be held on Saturday, February 9, 2019 beginning at 12:00 p.m. in the chapel at Southern Oaks Funeral Home. The funeral service will be held at 2 p.m. at the funeral home on Saturday. Burial will be in Chaney – McAlister Family Cemetery, Somerset, Kentucky. Southern Oaks Funeral Home is entrusted with local arrangements for John Bryce Farmer.