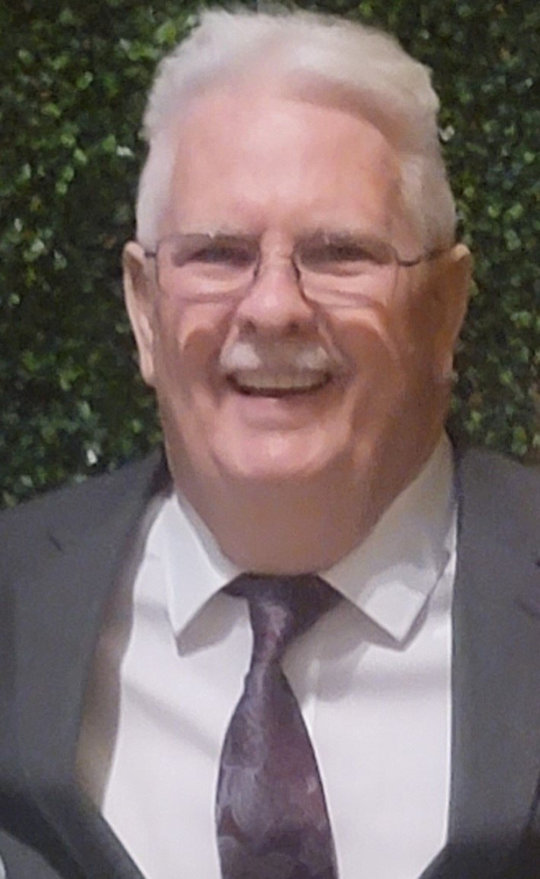 John Daniel Link
John Daniel Link of Somerset, KY died unexpectedly on July 6, 2023 at Lake Cumberland Hospital. Known to friends and family as "Danny or Dan-Bo," he was born June 10, 1947 in New Castle, IN. He graduated from Walter P. Chrysler High School in New Castle, IN in 1965. While still in high school Danny worked at Sky Castle Airport and obtained his pilot's license. He served in the Army during the Viet Nam War from 1966 to 1968. He worked for Chrysler Corporation in New Castle, IN where he retired as a CNC machinist and supervisor. He then moved to Mesa, AZ where he worked at Heraeus. He enjoyed traveling, spending time with his family and friends. After 50 years he had reunited and married his high school sweetheart and they have resided in Somerset since 2017.
Danny is survived by his wife, Sharon (Lair) Link of Somerset, KY, his son, Kyle (Jodi) Link of Mount Horeb, WI and daughter Jolin (Tom) Eddingfield of New Castle, IN (his precious Apple). There are nine grandchildren: Megan (Ryan) Cornett, Nathan, Corissa (Logan Whitaker) and Jeremiah Link, Wendy, Josh, and Phyllis (Anthony Musgrove) Hoover. Zach (Alana) Rogers and Madeline Hoover. Eight great grandchildren: Elizabeth Lowhorn, Reid and Ada Cornett, Maria and Emma Musgrove, Tatum Bishop and Josh Eddingfield. Step children: Traci (Darrell) Logsdon of Dublin, IN, Scott (Shelley) Brumfiel of Cambridge City, IN and Jason (Amanda) Brumfiel of Snowmass, CO. Ten step grandchildren: Shailie Miller, Liz (Evan) Lattimore, Eliason Clark, Keirstan (Kyler) West, Bailey and Jackson Brumfiel, Eliza, Fred, Katie and Lucy Brumfiel. Six step great grandchildren: Adelyn and Marley Miller, Nora and Riley Lattimore, Krew and Kennedy West. He is also survived by siblings, Kristi (David) Morris of Hickory, NC, Sharon (Gene) Printz of Spring Hill, FL, Kent (Kylie) Link of Flagstaff, AZ, Lloyd (Joan) Luellen of Chesapeake Beach, MD, Jay (Sue) Lord of Bangor,ME and Jeff Luellen of CA: along with many nephews, nieces and cousins.
Danny knew from a very young age that he had been adopted and how much he was loved, he was their missing "Link". He was proceeded in death by his parents, Lloyd and Ruby (Jarrett) Link and his sister, Beverlee (Wayne) Keathley. Also, his biological parents, George and Thelma (Taylor) Luellen and siblings: Martha (Maurice) Newby, James (Barbara) Luellen, Jack (Jill) Luellen, William Luellen, Sue (Frank) Dennis, and Monte Luellen. His biological sister, Jorgette was adopted and renamed by his aunt and uncle. By adoption she became Danny's cousin, Deborah Stevens (Robert) Jacobs.
Burial arrangements for Danny will be announced at a later date and there will be a celebration of his life in Indiana, June of 2024. We're not saying goodbye my love, it's just till we meet again, I know you're waiting for each of us.