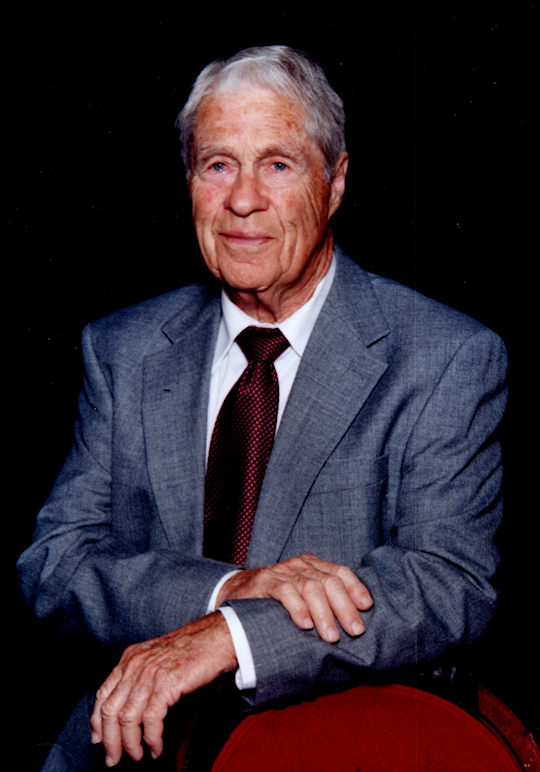 John Henry Hail
Friday, June 2, 2023 at  12:00 P.M.
John Henry Hail, age 97, of Somerset, Kentucky, passed from this life on Monday, May 29, 2023 at Jean Waddle Care Center.
John was born July 8, 1925 to the late William A. Hail and Cora Williamson Hail in Strawberry, Kentucky.
He attended grade school at Colo, Ky and Shopville High School for 3 years in the early 1940's. At the beginning of his senior year, he was drafted into service because World War II started. He finished his senior year of high school work in Australia while on a United States Naval ship. He served on a Destroyer Escort and Amphibian Personnel Landing Craft. He was actively engaged in seven invasions in the Pacific region of war for 3 ½ yrs.  After his discharge from the Navy he came home and entered college at Eastern KY University, where he earned his BS Degree in mathematics and social studies, and Master's Degree in Role of Principal. He taught school in Estill and Pulaski Counties for 10 yrs as well as taught at Irvine school for 2 yrs. He then worked at the Pulaski County Health Department for 6 years as a Senior and Principal Sanitarian. He left the Pulaski County Health Department and worked in the KY State Department as a state wide Food and Drug Inspector and Administrator for 30 years until his retirement. After he retired from KY Division of Foods and Drugs, he continued the work for the Food Fair Stores in Somerset for 23 plus years.
He was a member of the Baptist faith and taught Sunday School Classes for 53 years. He is currently a member of and taught Sunday School at Parkers Mill Baptist Church. He had memberships and taught Sunday School at Duke Memorial Baptist Church, Thornhill Baptist Church and Beacon Hill Baptist Church. He was a Somerset Masonic Lodge III Member for 60 years. John enjoyed playing tennis, bowling, golfing, fishing, water skiing and hiking.
John was preceded in death by his parents, William and Cora Hail, daughter, Karen Annette Jones, brothers, Albert Hail, Delmer Hail, Paul Hail and sister, Dessie Coffey.
He leaves behind to cherish his memory, his wife, Noralie Williamson Hail; daughters, Sharon (Bryan) Spooner of Tallahassee, FL; Carol Ann (David) Thomas of Nicholasville, Ky; son in law, Michael Jones of Tallahassee, FL; sister, Martha (Richard) Berry of Torrance, CA; grandchildren, Melinda (Evan) McClellan, Jennifer (Jason) Harris, Bobby (Caity) Lolley III, Morgan (Latra) Young; along with second family, Janice Simpson, Susan (Kevin) Mounce, Carl Ockert III, Jeremy (Chelsea) Ockert and Ellie & Maddi Ockert; Zach & Mason Atwell.
Visitation will be held on Friday, June 2, 2023 from 10 A.M. to 12 P.M. in the Chapel of the Southern Oaks Funeral Home with a funeral service to begin at 12 P.M. with Bro. Darry Hatfield officiating. Burial will follow in Mill Springs National Cemetery.
Pallbearers will be David Thomas, Bobby Lolley III, Kevin Mounce, Carl Ockert III, Jeremy Ockert and Robert Walters.
Full Military Honors will be conducted by American Legion Honor Guard Post #38.
Southern Oaks Funeral Home is entrusted with the arrangements for John Henry Hail.