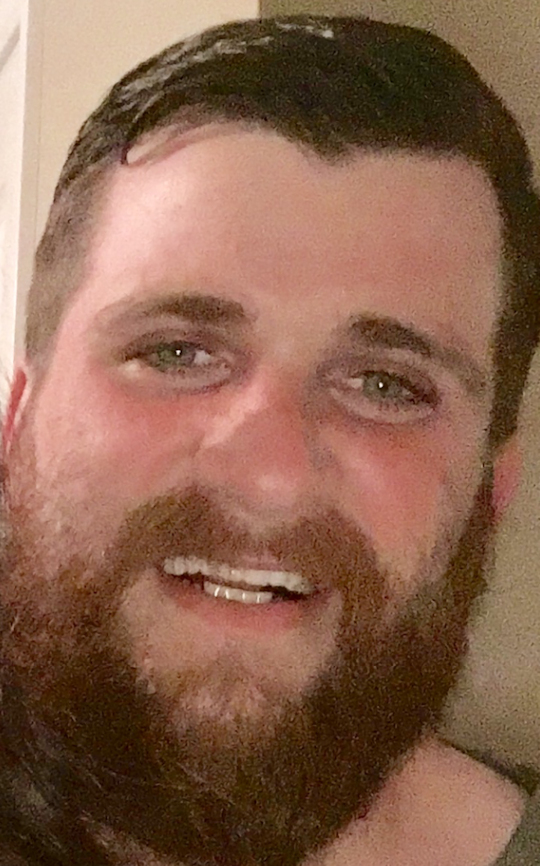 John – Justin B. Gregory
Wednesday, May 22, 2019 – 6:00 P.M.
John – Justin B. Gregory, known by many as "Spike", departed this life on May 17, 2019. John was born September 6, 1985 to Kim Jasper and the late C.B. Gregory. He had a particularly special, lifelong bond with his mother.
He is also survived by Melia Meece, the love of his life, with whom he was blessed to share fifteen years and two children. He leaves his son, Ryder Mink, and his daughter, Bellamy (Sissy) Gregory, whom he loved fiercely. John also leaves two very special dogs, Storm and Ruby.
In addition, he is survived by his grandmother, Sylvia Jasper, as well as his sister, Jessica Gregory (and Jamie Gibson), several nieces and his nephews, from both sides of the families.
John is also survived by Tina Cornett Meece, Leonard Matherly, as well as David and Becky Mink, whom all treated him like a son.
Also left to mourn are Melia's sister, as well as a host of aunts, cousins, and very close friends, with whom John shared many, many laughs and good times.
John never met a stranger, and had a gift of making those around him feel loved and special. He will always be remembered for his acts of kindness toward people and animals alike.
Visitation will be held Wednesday, May 22, 2019 from 5:00 to 6:00 P.m. in the chapel of the Southern Oaks Funeral Home with a funeral service following starting at 6:00 P.m.
In lieu of flowers donations can be made to The John Gregory Memorial Fund c/o Southern Oaks Funeral Home.
Southern Oaks Funeral Home are entrusted with the arrangements for John – Justin B. Gregory.