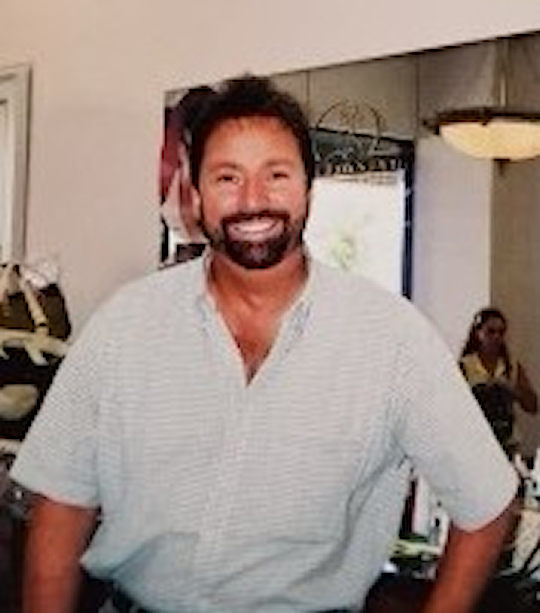 Johnny R. Fulcher
Saturday, May 21, 2022 at 2:00 P.M.
Johnny R. Fulcher, age 65, of Nicholasville, Ky passed away Sunday, May 15th at UK Healthcare in Lexington.
Johnny was born December 3,1956 to Gurden Fulcher and Martha Cain Fulcher in Chattanooga, Tennessee. He graduated from Pulaski County High school in 1974 and later received his MBA from Sullivan university in Lexington Kentucky
Johnny was a hairdresser for over 40 years and owned The Fox's Den in the Tradewinds shopping center. He also owned a children's clothing store (Morgan's Young World) and was very active in his community
He was of Baptist faith and enjoyed working outside in his free time. He loved his daughter Morgan more than life itself, but his favorite role was grandpa. He had 3 boys, Noah, Alexander and August Fulcher. His dog Lily was also very special to him, she went everywhere he did.
Johnny was preceded in death by his parents, Gurden and Martha Fulcher, brother Bobby Fulcher and wife Theresa Roeder
He leaves behind to cherish his memory, his daughter Morgan Fulcher of Lexington Ky. brother, William Billy Fulcher of Somerset; sister, Barbara Fulcher of Somerset; lifelong friends Daisy & Eddie Glover of Somerset, John Davis of Mt. Vernon Ky,  grandchildren, Noah, Alexander and August Fulcher of Lexington Ky,
Pallbearers will be John Davis, Allen Price, Bobby Jones, Ryan Jones, Aron Jones, and Corey Blackburn
Visitation will be held on Saturday, May 21, 2022 at 11 A.M. in the Chapel of the Southern Oaks Funeral Home with a funeral service to begin at 2 P.M. at the funeral home. Burial will follow in Eden Cemetery. Southern Oaks Funeral Home is entrusted with the arrangements for Johnny R. Fulcher.