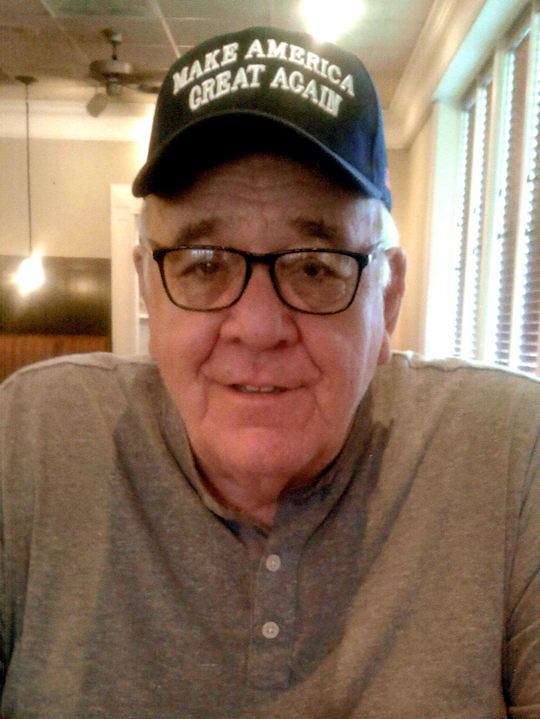 Johny Howard Hyden, Jr.
Wednesday, October 27, 2021 at 12:00 P.M.
Johny Howard Hyden, Jr., age 76 of Somerset, Kentucky, passed from this life on Friday, October 22, 2021 at his home.
He was born on May 14, 1945 in Cincinnati, Ohio, son of the late John Sr. and Frances Seals Hyden.
He was a Master Electrician and a member of the 1st Apostolic Church. Johny enjoyed fishing. He was a very hard worker and had either built or assisted in building over 53 churches. He was an Ohio State Camp Supervisor for ALJC for 18 years. He will be missed by all who knew and loved him.
He was preceded in death by his parents; sons, Michael Hyden and Terry Hyden.
He is survived by his wife, Sherilyn Hyden; his sons, Johnny (Laura) Hyden of Cincinnati, OH, Mark (Pam) Hyden of Zanesville, OH and Danny (Vicky) Wright of Piqua, OH; daughters, Aimee (Dustin) Sheenan of Batavia, OH, Kristi (Dave) Garvey of Columbus, IN, and Storm Hyden of Cincinnati, OH; brother, Lester Hyden of Somerset; grandchildren, Johnathan (Lizz) Hyden, Alysha (Mike) Hines, Andrew (Emily) Hyden, Michael Sheenan and Brennin Garvey; 2 great-grandchildren; and a host of friends and other family.
Visitation will begin at 10:00 a.m. on Wednesday, October 27, 2021 in the Chapel of Southern Oaks Funeral Home with funeral services to be held at 12:00 noon at the funeral home with Bro. Joe Cox and Bro. Pat Lovett officiating. Burial will be in Southern Oaks Cemetery.
Southern Oaks Funeral Home is entrusted with the arrangements for Johny Howard Hyden, Jr.