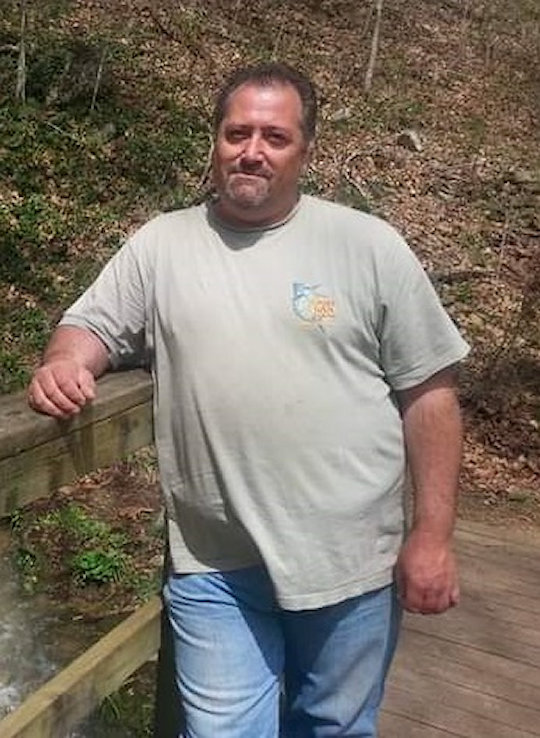 Joseph C. Griffith
Joseph ( Joey) C. Griffith of Oneida Tn. passed away on Tuesday Nov. 2, 2021 at his home with his loving family by his side.
He was born Nov.14, 1969 in Lafollette Tn.
He is the son of Della (Carson) Berry and the late Ed Griffith.
He was of the Pentecostal faith and it was his mothers bible that lead him closer to the Lord. He loved fishing,spending time outdoors,watching westerns, (especially Gunsmoke) but most of all loved and cherished his grandkids and family. He was loved by all who meet and knew him and will sadly be missed by all.
He is preceded in death by his father Ed Griffith, sister Cheryl Griffith, grandparents Earl and Ruby Carson and a longtime childhood friend Shane Autry.
Joey is survived by his mother Della (Carson) Berry of Oneida Tn., daughter Elanndra and husband Tyler Colyer of Somerset Ky., son Rylin Silcox and Latawanna Of Oneida Tn., girlfriend Karen Osborne of Somerset Ky., a special lady and mother of his daughter Lisa Griffith of Winfield Tn., a sister Angie and husband Richard (Squirrel) Griffith of Oneida Tn., brothers, Anthony (Tony) Younce and sister-n-law Tippie (Abbott) Younce of Oneida Tn., Nelson (Eddie) Younce of Oneida Tn.,and Ed Jr. (Bodie) and wife Chris Griffith Of Oneida Tn. Grandkids include Gracie Griffith and Natalie Colyer of Somerset Ky. Tylyn and Bentlee Silcox of Oneida Tn. Many nieces, nephews, aunts, uncles, and friends.
Southern Oaks Funeral Home is entrusted with the arrangements for Joseph (Joey) C. Griffith.