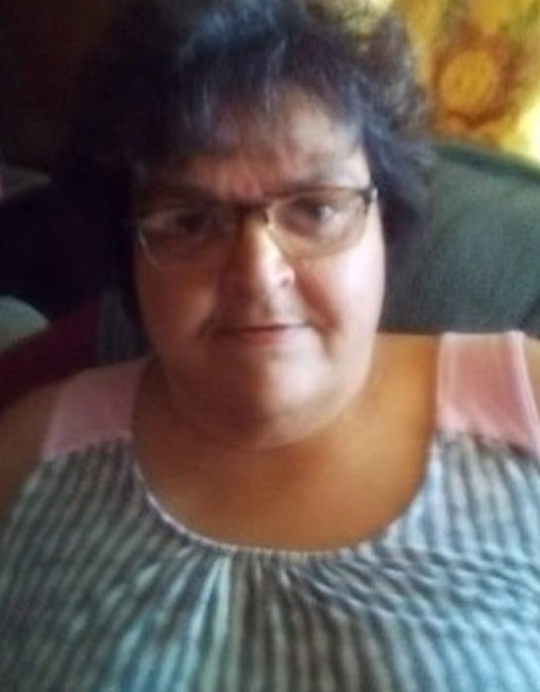 Josephine New
Tuesday, December 21, 2021 at 2:00 P.M.
Josephine New, age 55 of Monticello, Kentucky, passed from this life on Friday, December 17, 2021 at her home.
She was born on February 9, 1966 in Monticello, daughter of the late William and Mary Carrender Decker.
Josephine was a homemaker and attended Whispering Pines Church anytime she was able to go. She enjoyed listening to music but most of all she loved spending time with her family. She will be missed by all who knew and loved her.
She was preceded in death by her parents; and her husband, Ardell New.
She is survived by her son; Jeffery New of Monticello, six sisters; Mary Cherry of Lewisburg, KY, Pauline Bunch of Monticello, Patricia (and Geoffrey) Scott of Richmond, Ann Decker of Somerset, Francies (and Pete) Sneed of Bronston, and Hellen Sneed of Somerset, two brothers; Kelley (and Nioma) Bronston and William Decker, Jr of Somerset. She is also survived by a host of nieces, nephews and extended family.
Visitation will be after 3:00 p.m. on Tuesday, December 21, 2021 at Southern Oaks Funeral Home. Funeral Services will be held at 2:00 p.m. on Wednesday, December 22, 2021 in the Chapel of Southern Oaks Funeral Home with Bro. Steve Mullins officiating. Burial will follow in Alexander Chapel Cemetery.
Southern Oaks Funeral Home is entrusted with the arrangements for Josephine New.