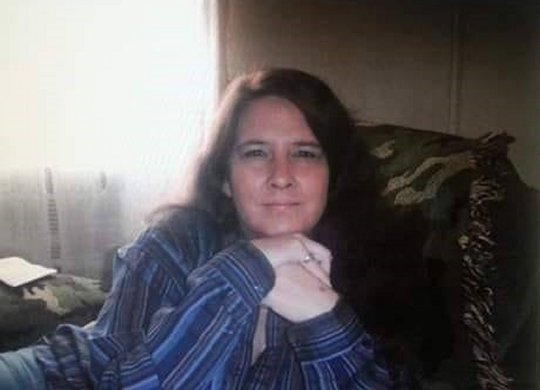 Joyce Ann Napier
Sunday, December, 30, 2019 – 7:00 P.M.
Joyce Ann Napier, age 55 of Somerset, Kentucky passed away on Wednesday, December 26, 2018, at her residence. Mrs. Napier was born on December 4, 1963, in Terre Haute, Indiana to Mary Petty. Joyce loved making crafts especially doing bead work. She will be remember for being such a loving and caring person who was always happy.
She leaves behind to cherish her memory, her husband, Michael Napier; sons, David Petty of London, KY and Charles Livingston of Somerset, KY; daughters, Rose (James) Scott of Prescott, Arizona, Ruth (David) Carroll of Oklahoma, and Kaylin Langley of Williamsburg, KY; stepdaughter, Patricia Napier of Somerset; brother, Ray (Cindy) Thompson of Denver, Colorado; along with 11 grandchildren, one great grandchild and a her best friend, Robin Raymond.
Visitation for Mrs. Napier will be Sunday, December, 30, 2019 from 5-7 P.M. in the Chapel of Southern Oaks Funeral Home. Funeral Services will follow on December 30, 2018, at 7 P.M. with Bro. Letcher Napier officiating at Southern Oaks Funeral Home.
In lieu of flowers the Napier family requests that expressions of sympathy be made to the Joyce Napier Memorial Fund ℅ Southern Oaks Funeral Home.
Southern Oaks Funeral Home entrusted with Mrs. Napier's Arrangements