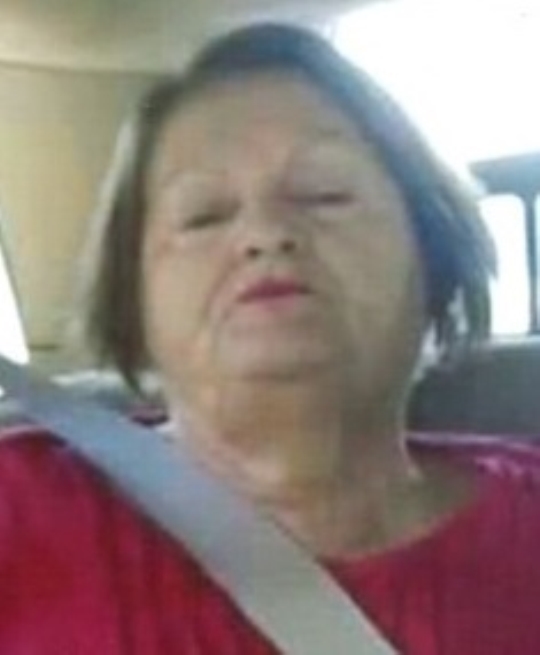 Joyce Ann Watkins
Monday, December 2, 2019 – 2:00 P.M.
Joyce Ann Watkins, age 73 of Ferguson, Kentucky, passed from this life on Wednesday, November 27, 2019 at Wayne County Hospital.
She was born on January 1, 1946 in Somerset, Kentucky, daughter of the late Albert and Eunice Higgins Burdine.
She was a homemaker and attended Mt Victory Holiness Church. She loved yard selling, buying name brand clothes and shoes, gardening and cooking. Most of all she loved spending time with her family.
She was preceded in death by her parents, daughters; Sheila Beach Dalton and Judy Ann Price, son; John Corey Beach, brothers; Dave Burdine and Bob Burdine, and sisters; Paulette Roark, Wanda Sue Burdine and Donna Lou Burdine.
She is survived by sons; Robert Cotty Beach and Brandon Lee Watkins, both of Somerset, daughter; Margaret Beach Polly (David Ryan) of Somerset, brothers; Jerry Burdine, Dearyl Burdine and Gary Burdine, all of Indiana, sisters; Kathy Charles and Betty Charles, both of Indiana, fourteen grandchildren and thirteen great-grandchildren.
Visitation will begin at 12:00 noon on Monday, December 2, 2019 in the Chapel of Southern Oaks Funeral Home with funeral service to be held at 2:00 p.m. on Monday at the funeral home. Burial will be in Barnesburg Cemetery.
In lieu of flowers the family requests that donations be made to the Joyce Ann Watkins Memorial Fund, C/O Southern Oaks Funeral Home.
Southern Oaks Funeral Home is entrusted with the arrangements for Joyce Ann Watkins.