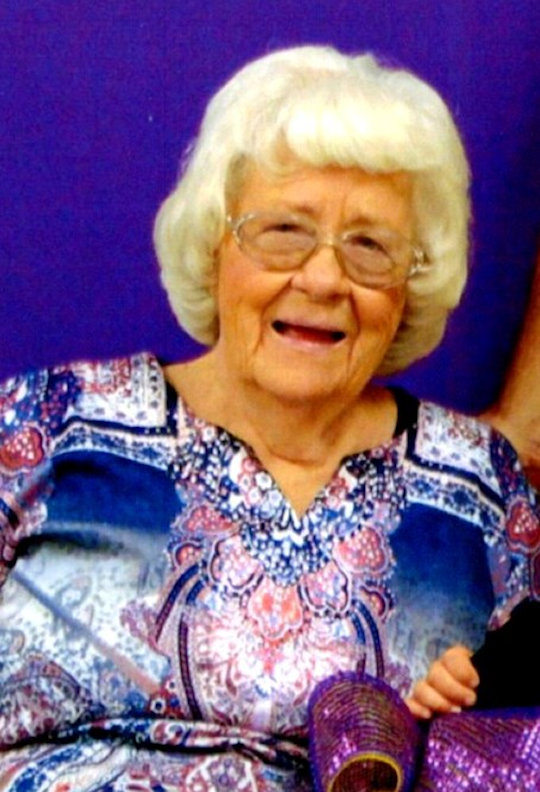 Joyce Lou Crabtree
Wednesday, March 29, 2023 at 2 P.M.
Joyce Lou Crabtree, age 84, of Bronston, KY, went to be with her Lord and Savior on March 25, 2023. She was born May 2, 1938 in Somerset, KY. She was a charter member of the New Life Church in Ferguson, KY.
Joyce loved her family dearly and enjoyed cooking for them and spending time with them. Her favorite hobbies were sewing and crocheting and she was a skilled artist at both. She loved to go to the beach at every opportunity. She loved Jesus and read her Bible through several times.
She is survived by her husband of 62 years, Leonard Horton Crabtree, one son, John Horton (and Melissa) Crabtree. Also, by four grandchildren; Scott Calder, Jeremy Calder, Ashley Calder, Aaron (and Brittany) Miller and nine great-grandchildren; Austin (and Aslin) Kane, Jeremiah Calder, Journey Calder, Devon Bradley, Caleb Miller, Bella Miller, Aleah Bradley, Tristan Calder, and Octavia Miller. She is survived by two brothers, Bob Tomlinson and Denny (and Doris) Tomlinson, and one sister, Nancy Simpson. She was adored by a host of nieces, nephews, cousins, and other family members.
She was preceded in death by her parents, James S. and Virginia Ping Tomlinson, one son, Richard (Rick) Calder, one daughter, Vickie Lou Calder Jones, and one great, great grandchild, Maverick Blaze Richard Bradley. Also, one brother, John R. (Pete) Tomlinson and one sister, Anna Margaret Ping.
A visitation will be held on Tuesday, March 28, 2023 from 5 to 8 P.M. in the Chapel of the Southern Oaks Funeral Home. Her funeral service will be held on Wednesday, March 29, 2023 at 2 P.M. at New Life Church in Ferguson, KY with Bro. Doug Walden officiating. Burial will follow in Southern Oaks Cemetery.
Pallbearers will be John Crabtree, Scott Calder, Jeremy Calder, Aaron Miller, Austin Kane, Jeremiah Calder and Caleb Miller.
Southern Oaks Funeral Home is entrusted with the arrangements for Joyce Lou Crabtree.