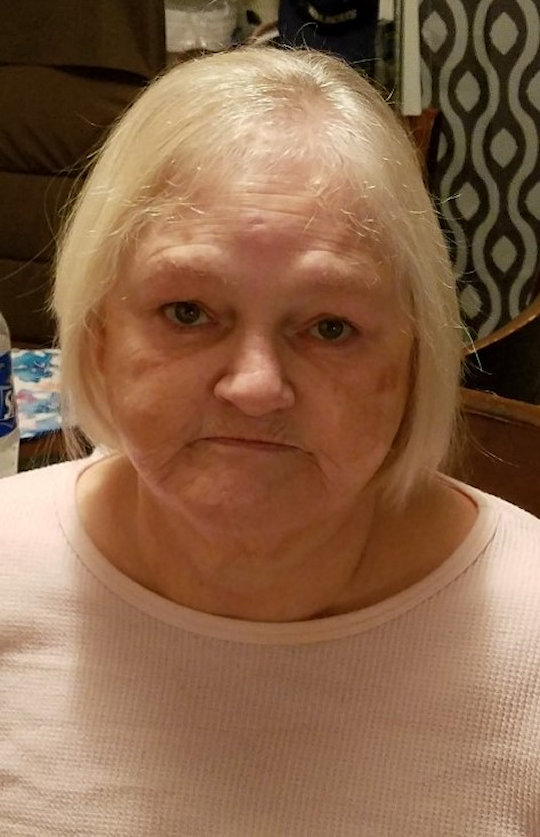 Judy Kay Turpin
Wednesday, October 20, 2021 at 2:00 P.M.
Judy Kay Turpin, age 68, of Slate Branch Spur, Somerset, Kentucky passed from this life on Saturday, October 16, 2021 at the Lake Cumberland Regional Hospital after a long illness.
She was the daughter, of William H. and Lois Turpin, who preceded her in death. She was of the Baptist faith and a member of Camp Ground Baptist Church. She was a retired Oakwood employee, who enjoyed spending time with her family, playing games on her phone, watching TV, traveling and her 2 cats, "Brittney Jo" and "Kagel".
Judy was preceded in death by her parents. She is survived by 4 sisters, Bernice Bolin, Sarah Pittman, Diana Ard and Mary Turpin all of Somerset; 2 brothers, Bill Turpin (Joann) of Knoxville, TN and Dwight Turpin of Barstow, CA; survived also by her nieces, Mikal Pittman, Allison Lighty and Jessica Sandlin; nephews, Jeremy Turpin, Kevin Turpin (Dee Ann); several grandnieces and nephews, Jacob, Christian, Chloe, Abigail, Maci, Aaron and Kyleah.
Visitation will be held Wednesday, October 20, 2021 from 12 to 2 P.M. in the Chapel of the Southern Oaks Funeral Home with a funeral service to begin at 2 P.M. with Bro. Raymond Ridener officiating. Burial will follow in Southern Oaks Cemetery.
In lieu of flowers, donations can be made to the Judy Kay Turpin Memorial Fund.
Southern Oaks Funeral Home is entrusted with the arrangements for Judy Kay Turpin.