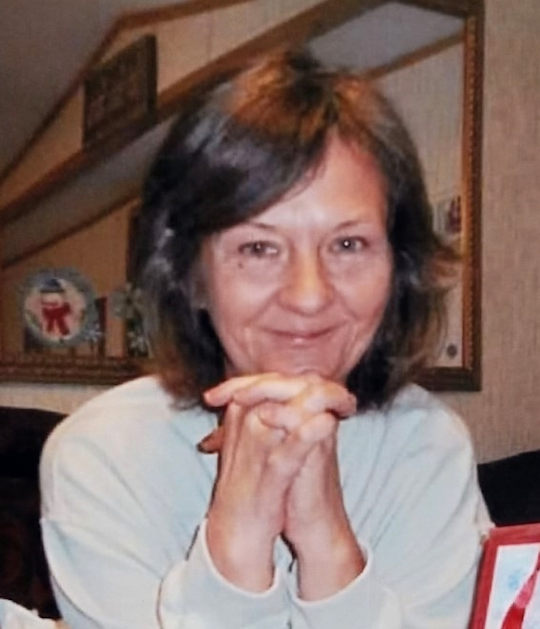 Karen Carrender
Wednesday, March 30, 2022 at 1:00 P.M.
Karen Carrender, age 62, of Stearns, Kentucky passed from this life Saturday, March 26, 2022 at her home.
Karen was born April 1, 1959 to Howard L. VanHook and Ruth Rose VanHook in Somerset, Kentucky.
She was a member of Seven Oaks Baptist Church and she enjoyed fishing, working word search books. She cherished her family.
Karen was preceded in death by her parents, Howard L. and Ruth VanHook, husband, Kenneth Carrender, brother, Marvin VanHook, sister, Jennifer New and brother-in-law, Randall Irvin.
She leaves behind to cherish her memory, her son, Emmett (Lorrie) Carrender of Monticello, Ky; daughter, Morgan (Brian) Watson of Pine Knot, Ky; brother, Steven (Tracey) VanHook of Somerset, Ky; sisters, Deborah (Allen) Hall of Somerset, Ky; Regina Irvin of GA; Cynthia VanHook of Somerset, Ky; Jessica (Duane) Wilson of Somerset, Ky; grandchildren, Cayden Watson, Myla Watson, Zoiee King-Threet and Delanie Hill.
Visitation will be held on Wednesday, March 30, 2022 from 11 A.M. to 1 P.M. in the Chapel of the Southern Oaks Funeral Home with a funeral service to begin at 1 P.M. at the funeral home with Bro. Richard Watson officiating. Burial will follow in Carrender-Tuttle Cemetery in Frazier, Ky. Southern Oaks Funeral Home is entrusted with the arrangements for Karen Carrrender.