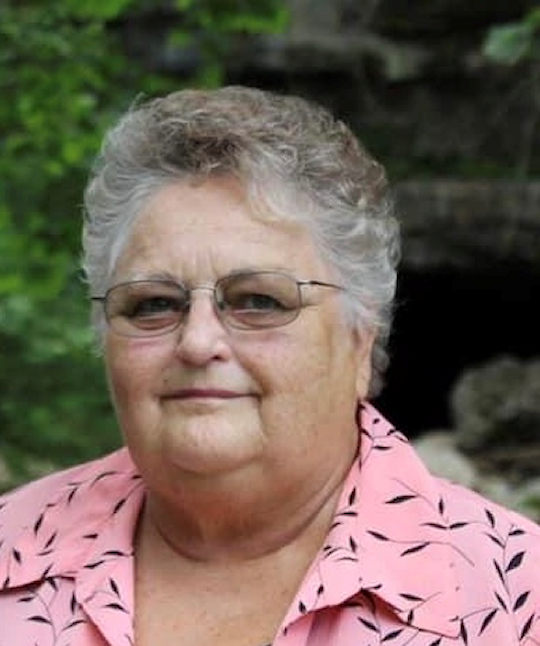 Karin Lynn Taylor Riley
Saturday, October 15, 2022 at 2:00 P.M.
Karin Lynn Taylor Riley, age 75, went to her heavenly home on October 11, 2022. Born on April 9, 1947 in Somerset, KY to Elwood Taylor and Norma Mize Taylor, she lived in the Stab community until her marriage to Richard J. Riley on July 16, 1966. She began her married life with her husband following him to his Air Force duty stations until they returned to Kentucky in 1973.
Mrs. Riley had two daughters, Kathrina Riley of Stab, KY and Stephanie Riley Blevins (Chris) of Goochtown, KY. She had no grandchildren but loved Miss Shelby Ebling as her granddaughter. Mrs. Riley worked and retired from Citizen National Bank. She was a lifelong member of the Pleasant Run Baptist Church at Short Creek. She had a heart for helping others and giving of her time for many community volunteer efforts.
Mrs. Riley was preceded in death by her husband of 54 years; her parents; an infant brother, James Barry; and her maternal and paternal grandparents. Holding her memory on this earth are her daughters, her sister Pam Taylor (Lexington, KY) and many, many family and friends.
Visitation for Mrs. Riley will be at the chapel of Southern Oaks Funeral Home on Saturday, October 15, 2022 from 12:00 p.m. to 2:00 p.m. The funeral service will be held at 2:00 p.m. Mrs. Riley will be laid to rest next to her husband at the Short Creek Cemetery after the service.
In lieu of flowers, the family requests donations to the Short Creek cemetery fund. Donations can be mailed to 214 Stab Road, Somerset, KY 42501 and envelopes will be provided at the funeral home. Southern Oaks Funeral Home is entrusted with the arrangements for Karin Lynn Taylor Riley.