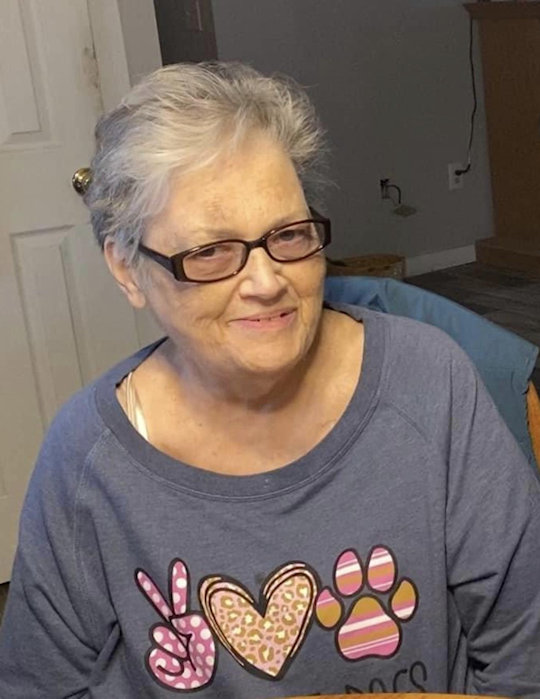 Kay Gaunce
Friday, June 2, 2023 at 2:00 P.M.
Kay Gaunce, age 72, of Somerset, Kentucky, passed from this life on Monday, May 29, 2023.
Kay was born on March 17, 1951 to the late Leamon Barnett and Aileen Crouch Barnett in Franklin County, Kentucky.
She was a member of First Baptist Church of Lawrenceburg. She was former Leader of Anderson County 4-H Dog Club. She enjoyed shopping, watching birds, goats, horseshows, country drives and spending time with family and friends.
Kay was preceded in death by her parents, Leamon and Aileen Barnett and son, Ellis Wayne Gaunce.
She leaves behind to cherish her memory, her husband, Billy Gaunce, daughters, Denise (Lynn) Downey of Lawrenceburg, Ky; Charlene (Jeff) Taylor of White Lily, Ky; sister, Ann (John) Ledridge of Chattanooga, TN; grandchildren, Maci Lynn Downey, Nevaeh Taylor, Ali Downey and several nieces and nephews.
Graveside service will be held on Friday, June 2, 2023 at 2 P.M. at Lawrenceburg Cemetery in Lawrenceburg, Kentucky with Bro. Robert Reynolds officiating.
Pallbearers will be Larry Ledridge, Scott Ledridge, Eric Bain, Frank Smith, Danny Crouch, Bill Viars, Jonny Taylor, Lukas Taylor and Rusty Mounce.
The funeral procession will be departing at 11 A.M. from Southern Oaks Funeral Home.
Southern Oaks Funeral Home is entrusted with the arrangements for Kay Gaunce.