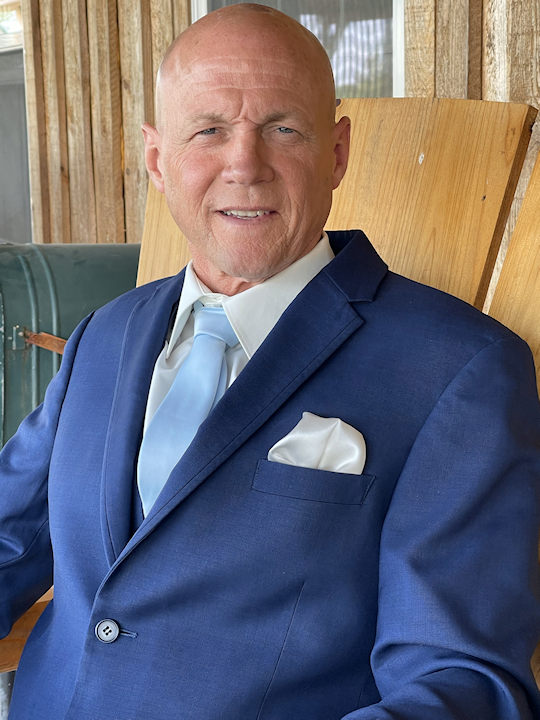 Keith A. Murphy
The family is holding a private memorial service
Keith A. Murphy died peacefully on September 7, 2023 in the arms of his faithful and caring wife and cherished daughter after a courageous and long battle with cancer. Mr. Murphy spent his last days aboard the boat house he treasured amid the tranquil setting of Lake Cumberland where he loved to fish, jet ski, and explore the majestic waterfalls and inlets on his pontoon.
Born March 11, 1966, Mr. Murphy is the son of Nick and Rita Murphy, who both proceeded him death.
A native of Louisville, Kentucky, Mr. Murphy was a renowned brick and stone mason whose work can be seen all over Louisville, including Cave Hill Cemetery and the Louisville Zoo. Having learned from his father, he built on his father's legacy as a brick and stone mason over 40 years. A highly skilled artisan, who was always in high demand, the majority of his work can be seen in Cherokee Park, Indian Hills, Prospect, and Crestwood.
Beyond his skills as a mason, Mr. Murphy was most proud of his more than 11 years of sobriety and his commitment to working with other recovering alcoholics. He met his wife Hollie, the love of his life, in recovery. They were together over 11 years and were looking forward to celebrating their next anniversary in October. Mr. Murphy was thankful to have been able to spend some his final days with his sweet daughter, Morgan. He was so proud of her for her work as Deputy Coroner in Jefferson County, Kentucky.
Mr. Murphy is survived by his devoted wife Hollie, daughter Morgan (Nick) Parrott, his new beloved grandson Liam, son Stephen Murphy, sisters Denise (Bill) Sullivan, Kathy Murphy, and Sharon (Pat) Weiss, brothers Mark Murphy (Shaylee) and Dan Murphy (Mary Beth), and a host of nieces and nephews.
The family is holding a private memorial service. In lieu of flowers, remembrances may be made to the Token 3 Club in Louisville.