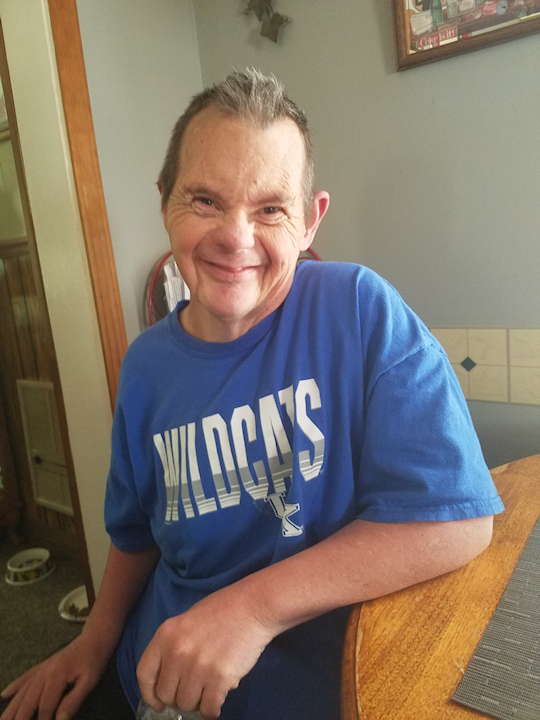 Ken A. Worley
Thursday, October 7, 2021 at 12:00 P.M
Ken A. Worley, age 52, of Somerset, Kentucky passed from this life Sunday, October 3, 2021 at Hospice of Lake Cumberland.
Ken was born March 29, 1969 to Andy Worley and Flonnie Branum Worley in Somerset, Kentucky.
He liked to travel, enjoyed being outside, loved people and never met a stranger.
Ken was preceded in death by his parents, Andy and Flonnie Worley; brother, Ruben Andrew Worley; sisters, Ida Lockard, Carolyn Lockard and Anita Worley.
He leaves behind to cherish his memory, his brothers, Jimmy Worley (Vickie) of Slate Branch; Jerry Worley of Burnside; Danny Worley (Nadeen) of Bronston; sisters, Ruby Harrison of Somerset; Margie Harrison of Somerset; Claudia Watson (Brian) of Burnside; along with several nieces, nephews and many, many friends.
Visitation will be held Wednesday, October 6, 2021 from 5 to 8 P.M. in the Chapel of the Southern Oaks Funeral Home.
Graveside service will be held Thursday, October 7, 2021 at 12:00 P.M at McDaniels Cemetery with Bro. Lonnie Sewell officiating.
Southern Oaks Funeral Home is entrusted with the arrangements for Ken A. Worley.