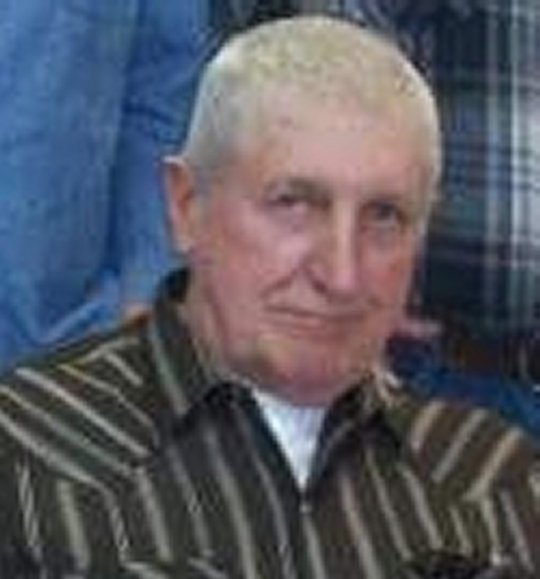 Kenneth Joseph "Joe" Ballou
Thursday, November 16, 2017 – 10:00 A.M.
Kenneth Joseph "Joe" Ballou, age 75, of Burnside, Kentucky, passed from this life on Monday, November 13, 2017 at the Lake Cumberland Regional Hospital.
He was born on April 11, 1942 in the Elihu Community of Pulaski County, Kentucky, son of Kenneth Ballou and Letha Taylor Ballou.
Kenneth was was Retired Night Watchman with the Somerset Wood Products where he was employed for a number of years. He was of the Christian Faith and was a member of the Burnside Christian Church. Kenneth enjoyed the car shows, working in the garden and spending time with his family and friends. He will be sadly missed by those who knew and loved him.
Besides his parents; Kenneth and Letha Ballou, he was preceded in death by a son; Bobby Joe Ballou.
He leaves behind to cherish his memories; his wife of 54 years, Magdalena Haynes Ballou, whom he married on February 26, 1963 in Somerset, a daughter; Linda (Jimmy) Hall of Somerset, sons; Danny (Melinda) Ballou of Burnside, and Jeff Ballou of Nancy, a brother; Harold Ballou of Burnside, grandchildren; Heather New, Bobby Sue (Cody) O'Connor, Melissa (Josh) Ping, Danyale Ballou, Austin Ballou, Braxton Ballou and Camden Ballou, great grandchildren; Madison, Abby, Chandler, Isaiah, Harley, Serenity, and Josiah as well as a host of other relatives and friends.
Family and Friends will gather for Visitation from 6:00 p.m. until 9:00 p.m. on Wednesday, November 15, 2017 in the Chapel of Southern Oaks Funeral Home and from 9:00 a.m. until 10:00 a.m. on Thursday November 16, 2017 with the Funeral Service at 10:00 a.m. in the Chapel of Southern Oaks Funeral Home with Bro. Harlan Ogle and Bro. Ron Shaw officiating. Burial will be in the Ballou Cemetery in Burnside.
Southern Oaks Funeral Home is entrusted with the funeral arrangements for Mr. Kenneth "Joe" Ballou.