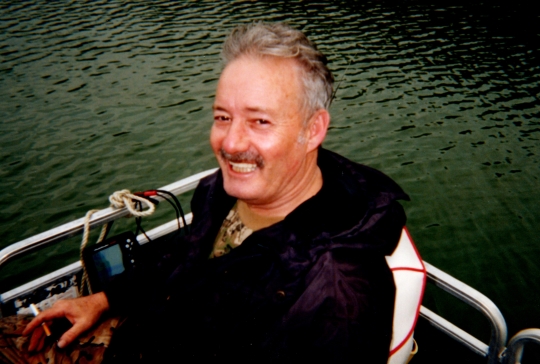 Kenneth Lee Troxell
Kenneth Lee Troxell age 69, of Bronston, Kentucky passed from this life Friday, April 17, 2020 at the VA Hospital in Lexington.
Kenneth was born July 20, 1950 to Frank and Elsie Troxell in Bronston, Kentucky.
He was preceded in death by his parents, sisters, Janet (Bud) Hargis, Betty Troxell, Pat Troxell, and Sherry Shuck. He leaves behind to cherish his memory, his wife of 43 years who he cared for greatly, Janesse Troxell, daughter, Sara (Chris) Fyffe who he was her rock since the day she was born, grandson, Drake Newcomb, who he was very proud of, granddaughter, Livia Fyffe, who he adored, sister, Nancy (Bob) Roberts, Sandra Walden, Margret (Richard) Tucker, JoAnn (Gary) Childers, Richard (Kelly) Troxell, Frank (Ellen) Troxell, David Troxell, Rita Troxell, Stevie Troxell, many nieces and nephews who he cared for greatly, many cousins who were like brothers and sisters to him, and many special friends both locally and faraway.
Growing up Kenneth felt responsible for his siblings and would not eat sometimes to make sure the younger ones had enough. He enjoyed learning and was a graduate of Burnside High School in 1969. He willingly joined the Army in 1969 and served as a Scout in the Vietnam war in 1969 – 1970, in the 2nd/47th and 9th Infantry Division, known as the "Black Panthers", were he received a Purple Heart. Upon coming home, he enjoyed drag racing, fishing, and married Janesse and became the greatest father to Sara in 1977. He worked and went to night school to get his printing license, and moved his family to Corbin in 1984 to work at Hinkle Printing then started working for USPS in 1990, which he retired from in 2010. Upon retirement, he moved back to the "family home" where he was born, where he enjoyed sitting on his back porch watching nature, bragging about his grandchildren, talking with company and making plans for things to do. He spent the rest of his life being an example of what a man looks like, perfectly flawed, strong, humble, trustworthy, loving, generous, contrary, and forgiving. The world will not be quiet right without his presence. He will be missed by many.
A Private family service will be held in the Chapel of the Southern Oaks Funeral Home with Matthew Gordon officiating.
Southern Oaks Funeral Home is entrusted with the arrangements for Kenneth Lee Troxell.