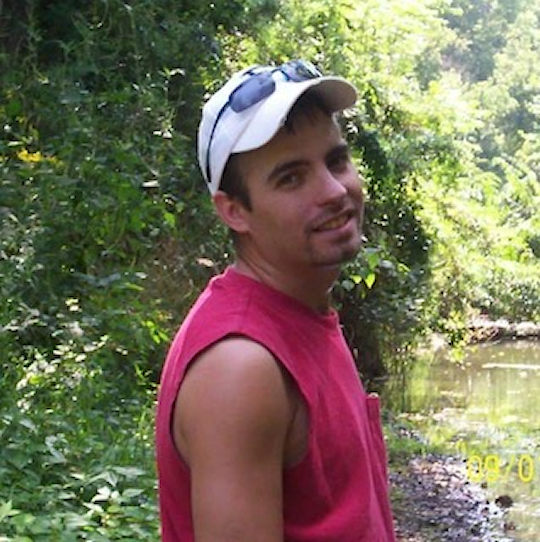 Kenneth Wayne Robins
Saturday, September 17, 2022 at 12:00pm
Kenneth Wayne Robins, of Lexington, KY, passed away at his residence on Monday, September 12, 2022. He was 42 years old.
He was of the Christian faith, having been baptized on April 20, 2014 at Eagle Heights Church. He enjoyed golf and shooting basketball; but most of all, he enjoyed the time spent with his boys and was looking forward to being a Grandfather.
Kenny leaves behind two sons who made him so proud, Tyler (Morgan) Robins and Taylor Robins, both of Science Hill, KY; his dad, Steve (Rhonda) Surgener of Science Hill, KY; his three sisters, Melissa Douglas, of Shopville, KY, Misty (Steve) Steele of Corbin, KY and Tamara Baker of Science Hill, KY; several nieces and nephews; aunts and uncles; and a host of other family and friends that will forever miss him.
He was preceded in death by his mother, Patsy Lynn Baker.
Visitation will be held on Saturday, September 17, 2022 from 10:00am – 12:00pm in the Chapel of the Southern Oaks Funeral Home with a funeral service to begin at 12:00pm with Bro. David Bullock officiating. Burial will follow in Southern Oaks Cemetery.
In lieu of flowers, donations can be made to the Kenneth Wayne Robins Memorial Fund. Southern Oaks Funeral Home is entrusted with the arrangements.