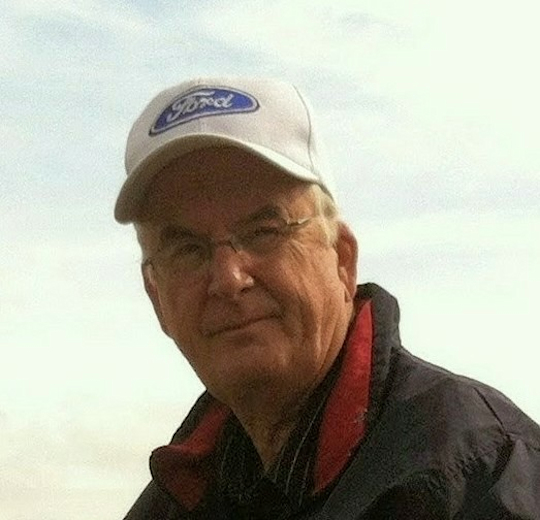 Kenny Terrell
Tuesday, October 15, 2019 – 2:00 P.M.
Kenny Terrell age 71 of Somerset, Kentucky passed from this life Saturday, October 12, 2019 at the Jean Waddle Care Center.
Kenny was born February 27, 1948 to the late John Henry Terrell and Doris Edna Bishop Terrell in Harlan County, Kentucky.
He was of the Baptist faith, after retiring from the Ford Motor Company and the Wood Haven Stamping Plant he moved to Somerset, Ky. He was a volunteer at God's Food Pantry, a UAW member, he enjoyed water rafting, fishing, but most of all his family and friends.
Kenny was preceded in death by his parents; brother, Billy Joe Terrell; sisters, Phyllis Simpson and Sharon Conover.
He is survived by his wife, Mary Lou Roark Terrell; daughters, Robin Kiser (Tim Tyree) of Romulus Michigan; Tina Leonard (Don) of Romulus, Michigan; Donna Terrell of West Land, Michigan; brothers, Jim Terrell of Dallas, Georgia; Ronnie Terrell of Summerville, Florida; seven grandchildren, Trisha Leonard; Donavan Leonard (Megan); Larry Terrell; Laura Ingersol (Michael); Steven Kiser; Heather Kitchens; Michelle Kitchens; and eight great grandchildren.
Visitation will be Tuesday, October 15, 2019 from 11:00 A.M. to 2:00 P.M. in the Chapel of the Southern Oaks Funeral Home with a funeral service to begin at 2:00 P.M. with Bro. James Hill officiating.
In lieu of flowers, donations can be made to the American Cancer Society or Penrickton Blind School 26530 Eureka Rd. Taylor, MI 48180.
Burial will be in the Michigan Memorial Cemetery in Flat Rock, Michigan.
Southern Oaks Funeral Home is entrusted with the arrangements for Kenny Terrell.