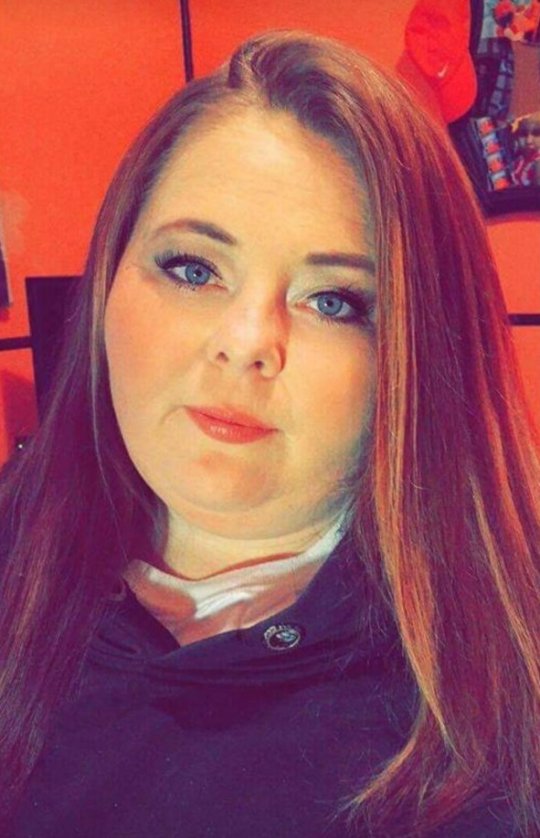 Kimberly Dawn Stewart
Sunday, November 4, 2018 – 2:00 P.M.
Kimberly Dawn Stewart, age 41 of Somerset, Kentucky, passed from this life on Sunday, October 28, 2018 at UK Hospital in Lexington.
She was born on May 11, 1977 in Somerset, Kentucky, the daughter of Darrell Stewart and Lena Denny Sommers.
Kim loved to be with family and friends and always had a big smile on her face. She was very caring, loving and outgoing and she loved her cats and dogs more than anything.
She was preceded in death by great- grandparents James and Maxine Tester Denny and Farrell and Helen Stewart; her aunt Janice Denny, her uncle Ray Perdue.
She is survived by her father Darrell Stewart and his fiancé Donna Lawson of Somerset and her mother Lena Denny Sommers of Somerset; her fiancé of nine and a half years Jerry Strunk of Somerset; five brothers Josh (and Ashley) Stewart of Eubank, Waylon Stewart of Indiana, Shannon (and Danielle) Yanders of Science Hill, Jimmy (and Nikki) Floyd of Nancy and Isaac Green of Texas; four sisters Lola Bland (and Brian)  of Nancy, Barbara Floyd of Somerset, Briana Green (Michael Phillips)  and Michaela Green; of Arkansas, one child, Jordan Phelps of Somerset , and his fiance' Tracy Keeny,  one grandchild, Kylee Kenny, of Somerset; aunts and uncles Junior and Betsy Denny of Indiana, Donnie and Edie Denny of Indiana, Charles and Terry Denny, Darlene and Rick Burke, Shirley Sanders of Indiana, Delbert and Norma Denny and Deloris Brown all of Monticello, Diana and Shane Davis of Wayne Co. and Karen and Jim Souva of Somerset; grandparents Bobby and Vona Stewart of Somerset; nieces and nephews Rhian Glover, Justin and Danielle Calhoun, ShyAnne Bland (and Tony Casada) , Faith Bland, Douglas Bland all of Nancy, Jozelynn Stewart, Destany Stewart, Austin Stewart, Aliyah Hurt, Hunter Hurt, Mason Hurt, Ava Stewart, Maya Stewart, Jacob Stewart, Madison Stewart, Breanna Yanders, Dawson Yaders, Calobe Yanders, Kelsey Townson, Noah Phillips, Payzlie Bland, Brantley Calhoun, Braxton Calhoun; Isadora Green; two ex-stepmothers Janice Allen and Loretta Stewart and her favorite cousin Christie.
Visitation will be at 11:00 a.m. on Sunday, November 4, 2018 in the Chapel of Southern Oaks Funeral Home with funeral service to be held at 2:00 p.m. at the funeral home with Bro. Roger Weddle officiating.
Southern Oaks Funeral Home is entrusted with the arrangements for Kimberly Dawn Stewart.