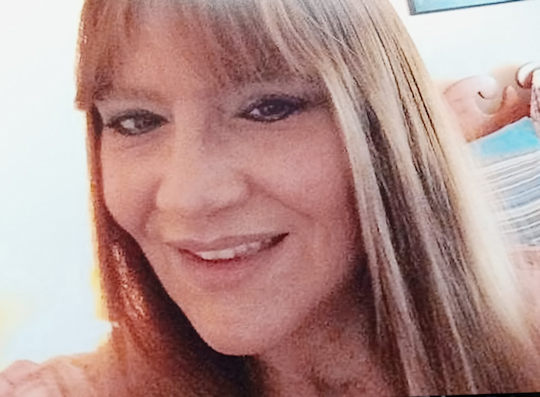 Kimberly Jo Thomas-Reum
Saturday, March 12, 2022 from 2 to 4 P.M.
Kimberly Jo Thomas-Reum, age 54, of Bronston, Kentucky passed from this life Tuesday, March 8, 2022 at her home.
Kimberly was born February 10, 1968 to Mark D. Thomas and Rene Kay Keesling Kirby in Muncie, Indiana.
She loved to rescue dogs and was an advocate for the Lupus Foundation. She enjoyed spending time with her family and friends, especially her grandbabies. She had a love for music and loved to sing.
Kimberly was preceded in death by her stepfather, Mike Kirby. She leaves behind to cherish her memory, her father, Mark Thomas (Sharon) of Burkesville, Ky; mother, Kay Kirby of Brontson; son, Keatyn May (Kyla) of Mannford, OK; daughters, Meagan Belarde of Dayton, OH; Abigail Reum of Tallahassee, FL; brothers, Brian Thomas (Donna) of Bronston; stepbrothers, Jason Alspaugh (Jennifer) of New Castle, IN; stepsister, Amanda Guffey (Joseph) of New Castle, IN; grandchildren, Kensley Kaine, Mea, Melanie, Xavier, Lee, Kyle.
Visitation will be held on Saturday, March 12, 2022 from 2 to 4 P.M. in the Chapel of the Southern Oaks Funeral Home.
In lieu of flowers, donations can be made to The Lupus Foundation. Southern Oaks Funeral Home is entrusted with the arrangements for Kimberly Jo Thomas-Reum.