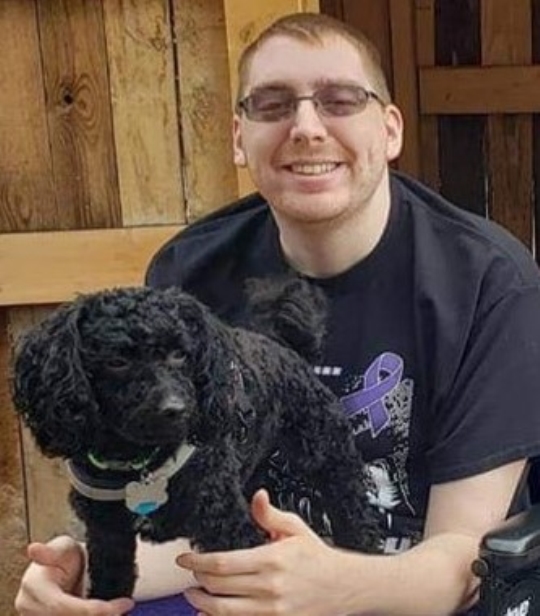 Kody Wayne "Kodman" Weatherford
Friday, January 31, 2020 – 12:00 Noon
Kody Wayne "Kodman" Weatherford age 27, of Burnside, Kentucky passed from this life Monday, January 27, 2020 at the University of Louisville Hospital.
Kody was born November 2, 1992 to Ricky Weatherford and Shirley Mincey Weatherford in Somerset, Kentucky.
Kody was of the Baptist faith and a member of First Baptist Church in Burnside, Ky. He was a movie buff, enjoyed video games, a Pokemon fan, and enjoyed camping.
He was preceded in death by his papa, Brent Mincey and papa George "Butch" Weatherford; twin brother, Kyle Jordan Weatherford; cousins, Austin Mincey and Ashley Calhoun.
He leaves behind to cherish his memory his parents, Ricky and Shirley Weatherford of Burnside; mamaw, Betty Meece (Claude); gram-gram, Mae Mincey; aunts and uncles, Jackie and Melinda Weatherford; Katrena and Wes Weatherford; Bobby Whitis; Timmy Mincey; and B.J. and Kelly Mincey. He will be greatly missed by all who knew and loved him.
Visitation will be held Thursday, January 30, 2020 for family will be at 4:00 P.M. and for public will be from 5 to 9 P.M. in the Chapel of the Southern Oaks Funeral Home.
Funeral service will be held Friday, January 31, 2020 at 12:00 Noon in the Chapel of the Southern Oaks Funeral Home with Bro. Jordan Burks officiating.
Burial will be in the Southern Oaks Cemetery.
In lieu of flowers, donations can be made to the Kody Weatherford Memorial Fund.
Southern Oaks Funeral Home is entrusted with the arrangements for Kody Wayne Weatherford.