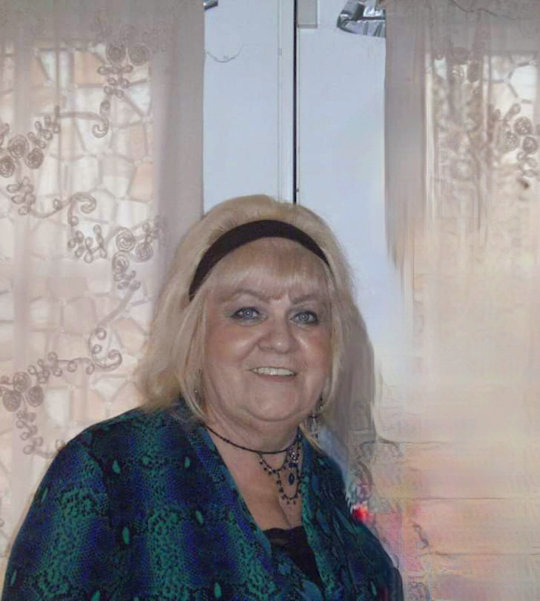 Krysta Kay Sizemore
Friday, August 6, 2021 at 6:00 P.M
Krysta Kay Sizemore age 67, of Somerset, Kentucky passed from this life Saturday, July 31, 2021 at Lake Cumberland Regional Hospital.
Krysta was born May 12, 1954 to John O. Jasper and Sylvia Daulton Jasper in Somerset, Kentucky.
She was of the Baptist faith and enjoyed hiking, ATV riding, camping, fishing, the outdoors; spending time with her family, especially her grandchildren.
Krysta was preceded in death by her father, John O. Jasper and nephew, John Justin Gregory. She leaves behind to cherish her memory, her mother, Sylvia Jasper; her husband, Bob Sizemore whom she married on December 31, 2014 in Somerset, KY; daughters, Angela Faith Jasper (Randall) of Metamora, IN; Tiffany Shadoan (Joshua Zachary) of Somerset, KY; Erica Jasper (Matt Vaught) of Somerset, KY; step daughter, Pamela Marie Schmid (Tracey) of Brookeville, IN; stepsons, Robert Lee Sizemore (Megan) of Batesville, IN; Mitchell Wayne Sizemore (Christie) of Milford, OH; sisters, Beverly Jasper of Ft. Thomas, KY; Kim Jasper of Somerset, KY; Kathy Cummins of Somerset, KY; grandchildren, Kristen Wilkerson, Christopher Wilkerson, Matthew Sizemore, Tyler Sizemore, Victoria Sizemore, Caleb Shadoan, Katelyn Jasper, Kristopher Garlandios, Jace Pettyjohn; great-grandchildren, Nevaeh Shadoan, Scarlett Stamper and Carter Lee Holly.
Visitation will be held Friday, August 6, 2021 from 4 to 6 P.M. in the Chapel of the Southern Oaks Funeral Home with a funeral service to begin at 6 P.M. Southern Oaks Funeral Home is entrusted with the arrangements for Krysta Kay Sizemore.