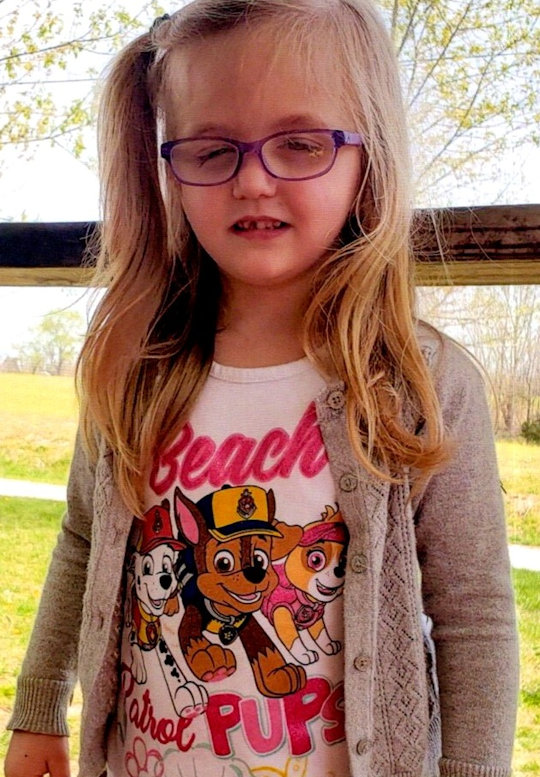 Kyleigh Eileen Hobbs
Friday, June 21, 2019 – 1:00 P.M.
Kyleigh Eileen Hobbs, age 5 years old, of Eubank, Kentucky, passed away on Monday, June 17, 2019 at University of Kentucky Hospital.
She was born on December 14, 2013 in Somerset, Kentucky, the daughter of Taylor Benefiel Hobbs and Patrick Cress.
Kyleigh was a Kindergarten student at Eubank Elementary. She loved Baby Alive dolls and music, playing in the park and swimming. Her favorite colors were blue and red. Kyleigh was a beautiful little girl who was loved by so many and will always be missed.
She was preceded in death by her maternal grandmother, Deanna Chaney whom Kyleigh referred to as "Memaw", and a baby brother, Zaiden Hobbs.
She is survived by her mother, Taylor Hobbs of Somerset; her Godfather, Patrick Cress of Cumberland, Kentucky; maternal grandfather, Michael Wright of Kentucky and maternal grandfather Derrell Collett whom she referred to as "Papaw Derrell", maternal great-grandmother, Stella Benefiel of Indiana; two brothers, Jaxon Johnson and Camden Johnson both of Nancy; one sister, Ryleigh Hobbs of Somerset; a special aunt Tiffany Wright of Russell Springs; lots of aunts, uncles and cousins and her two best friends, Skylar Stephens and Allison Lemmon, Jillian Merritt, Paxton Ruiz and Gabriel Miller.
Visitation will be at 6:00 p.m. on Thursday, June 20, 2019 in the Chapel of Southern Oaks Funeral Home. Funeral Service will be held at 1:00 p.m. on Friday, June 21, 2019 in the Chapel of Southern Oaks Funeral Home with Bro. Jason Moore officiating. Burial will follow in Southern Oaks Cemetery.
Southern Oaks Funeral Home is entrusted with the arrangements for Kyleigh Eileen Hobbs.