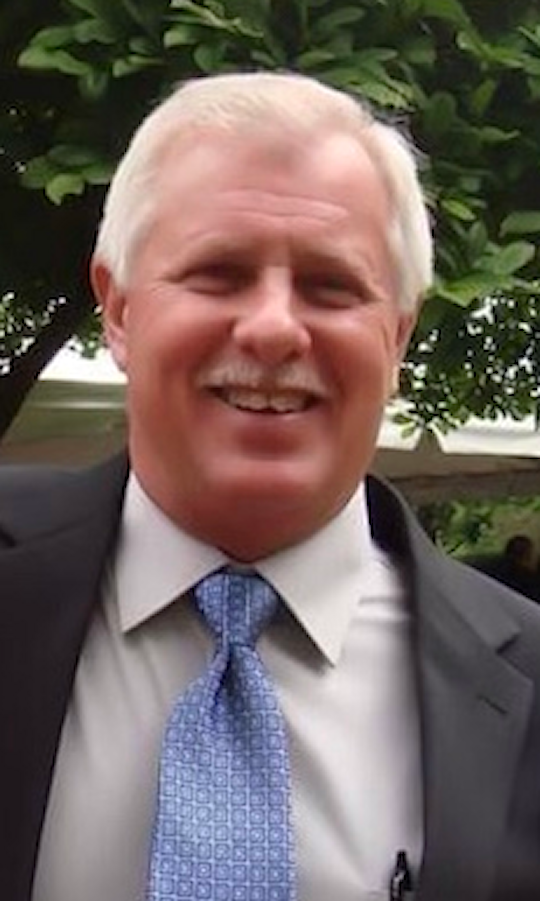 Larry Robert Fletcher
Tuesday, October 12, 2021 at 2:00 P.M.
Larry Robert Fletcher was caring husband, father, grandfather, brother, colleague, and friend to many. We lost Larry unexpectedly, on the morning of October 7th, at the age of 66. While the family has chosen to not do an autopsy, the cause of death is believed to most likely be due to a heart attack.
Larry was born in Dayton, Ohio, on December 12th, 1954, and lived in the Spring Valley, Ohio area most of his life, before ultimately retiring and moving to the Somerset/Nancy, Kentucky area in 2007.
In 1976, Larry married the love of his life, and wife of 45 years, Melinda. Together they raised 2 sons, Shawn and Shane. Larry and Melinda also play major roles in the lives of their grandchildren, Hayden, Jayce, Navaeha "NuNu", Natalya "Bella", and soon-to-be-born grandson Sam.
Those who knew Larry knew him for unparalleled work ethic. He unwaveringly worked 2 jobs for the majority of his life.
He served on the Greene County Sheriff's Department until his retirement in 2004. During that time he carried various rolls at the Department, some of his most notable positions were being a member of and ultimately leading the Greene County Drug Task Force, helping to build/organize and serve as a Team Leader on the Greene County SWAT Team, and perhaps most known by his fellow deputies as the Co-Head Firing Instructor alongside his close friend Darrell LeMaster. Larry was well-known and respected for his masterful speed and precision with a wide range of firearms.
While serving on the Sheriff's Department, Larry also simultaneously owned and operated his own residential construction/home remodeling company. Early years he partnered with friend Gary Heeg, followed by many years independently, followed by more years partnered with his sons. Larry was known and trusted for his extensive knowledge base of anything relating to the field of home building and remodeling.
For fun, Larry enjoyed shooting, scuba-diving, boating, riding 4-wheelers, white water rafting, trail riding on Can-Ams/Jeeps, playing cards, and vacationing with family and friends.
Larry also shared a special bond with the several dogs he had over the years, perhaps best known was his most faithful companion Keana, the Wolf/Germain Shepard mix that accompanied him to numerous job sites.
We remember Larry for both his joking sense of humor, as well as his take-no-sh*t way of standing his ground.
Throughout his life, Larry was a ever-dependable family member and friend… He was never hesitant to drop whatever he was doing to help someone in need.
He will be greatly missed and forever remembered.
He was preceded in death by his father, James "Bob" Fletcher, step-mother, Phyllis Fletcher, mother, Fritz Morrison, step-father, Chuck Morrison, father-in-law, Don Coates, and brother, Bruce Fletcher.
He is survived by his wife Melinda Fletcher, son, Shawn Fletcher, daughter-in-law, Josephine Fletcher, granddaughters, Navaeha "NuNu" and Natalya "Bella", soon to be born grandson, Sam, son, Shane Fletcher, grandsons, Hayden and Jayce, mother-in-law, Doris Coates, sister, Carmen Jacobs, brother-in-law, Jerry Jacobs, brother, James "Gary' Fletcher, brother, Mark Fletcher, sister-in-law, Danette Fletcher, best friends, Darrell "Dean" and Linda LeMaster, and numerous nieces, nephews, and friends, across Ohio, Kentucky, and Florida.
Visitation will begin at 12:00 noon on Tuesday, October 12, 2021 at Southern Oaks Funeral Home with funeral services to follow at 2:00 p.m. in the Chapel of Southern Oaks Funeral Home with Bro. Dalous Sears officiating. Burial will be in Southern Oaks Cemetery.
Southern Oaks Funeral Home is entrusted with the arrangements for Larry Robert Fletcher.