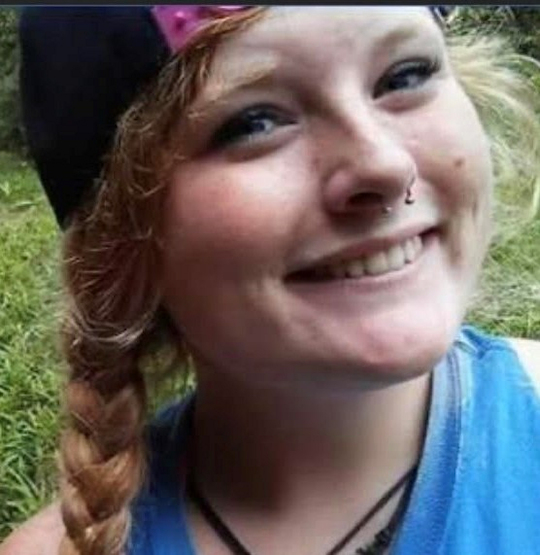 Laura Leann Douglas (Lu)
Thursday, July 15, 2021 AT 12:30 P.M.
Laura Leann Douglas (Lu), 23, of Somerset, KY, passed away on July 11, 2021 at the University of Louisville Hospital. 
Laura (Lu) was born in Somerset, KY to Johnny Douglas and Cynthia Bowling Douglas on May 30, 1998.  She graduated from Southwestern High School 2016 in Somerset.  She was of the Baptist faith and was a member of Ferguson Baptist Church.   
Laura was preceded in death by grandfathers, Lowell Bowling (Peepaw), John Douglas (Papaw John), Grandmother, Phyllis Coons Bowling, Uncle(s), David Douglas and Estill Bowling. 
Laura (Lu) is survived by: three sisters, Amber (Chris) Sampson of Somerset, KY, Jessica (Ben) Meeks of Somerset, KY, Caitlyn Douglas of Shopville, KY and one brother, Johnny Douglas III (Bub) Parents: Cynthia Bowling Douglas of Somerset, KY and Johnny II (Billie) Douglas of Shopville, KY. Grandmother: Gail Bowling of Somerset, KY. Nephews and Nieces: Elijah Meeks, Gracelyn Meeks, Emma Meeks, Kinley Bray and Avner Bray, all of Somerset, KY. 
Laura (Lu) was an avid animal lover. There was not an animal alive that she didn't love. Her furever child (Jax) was a Mini Aussie whom she leaves behind.  When Laura (Lu) was younger she had such an enormous imagination. She use to have, as she put it "a tend" (pretend) deer who would always give her wedgies. She would be standing up and swiftly turn her head and ask whomever was around family or not if they just saw what happened. Whomever would reply, "no what was it"? and she would say, "my tend deer just gave me another wedgie". Her older sisters loved playing pranks on her. They had mixed up some kind of concoction called "Spirit Juice" and after she drank the "Spirit Juice" she would rare and act like the horse from the movie, Spirit. 
Visitation will be after 10:00 a.m. on Thursday, July 15, 2021 at Southern Oaks Funeral Home. Funeral services will be held at 12:30 p.m. on  Thursday in the Chapel of  Southern Oaks Funeral Home with Bro. Steve Bates of Ferguson Baptist Church officiating. Eulogy will be read by Ben Meeks. Burial will follow in Lakeside Memorial Gardens. 
Pallbearers will be: Ben Meeks, Zach Whiles, Seath Whiles, Chris Sampson, Johnny (Bub) Douglas, and Uncle Timbo Whiles. Honorary Pallbearers will be: Elijah Meeks and Avner Bray. 
Memorials may be given to Southern Oaks Funeral Home in remembrance of Laura Leann Douglas (Lu).
The family of Laura (Lu) Douglas wishes to extend our sincere thanks to all the family and friends who have made numerous calls, texts and most importantly for the prayers. 
Southern Oaks Funeral Home is entrusted with the arrangements for Laura Leann Douglas (Lu).