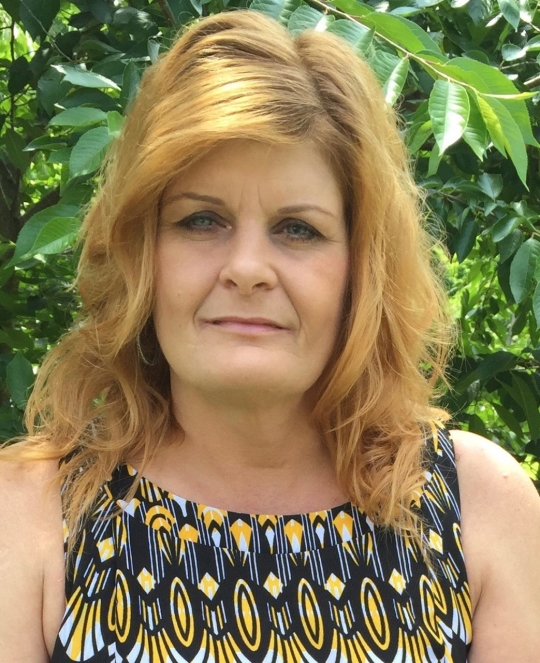 Leah Wilson
Tuesday, November 26, 2019 – 2:00 P.M.
Leah Wilson, age 52 of Russell Springs, Kentucky, passed from this life on Friday, November 22, 2019 at Hospice of Lake Cumberland after a courageous battle with breast cancer.
She was born on March 31, 1967 in Somerset, the daughter of Tina Johnson.
Leah was a homemaker and attended Bradley's Pleasure Baptist Church. She loved to read, ride motorcycles and enjoyed being at the lake. Most of all she loved and cherished time with her family. She will be missed by all who knew and loved her.
She was preceded in death by her brother; Mitchell Marlow.
She is survived by her son; Jayce (Whitney) Shepperd of Nancy, her daughter; Stephanie (Christopher) Mink of Nancy, her mother and step-father; Tina and Oliver" J.R." Johnson of Russell Springs, one sister; Susan Marlow of Russell Springs, two special nephews; Nash Wright of Bardstown, Mitchell Lee Marlow of Russell Springs, and one great-nephew; Braxton Wright of Bardstown.
Funeral Service will be held at 2:00 p.m. Eastern Time on Tuesday, November 26, 2019 at Bradley's Pleasure Baptist Church with visitation beginning at 12:00 p.m. on Tuesday at the church with Bro. Rick Stump officiating. Burial will be in Bradley's Pleasure Cemetery.
Southern Oaks Funeral Home is entrusted with the arrangements for Leah Wilson.