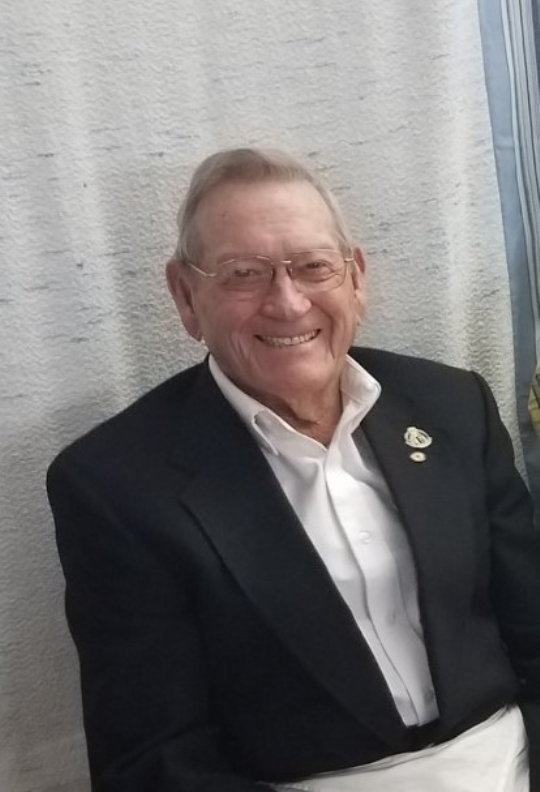 Lee Bowling
Saturday, September 26, 2020 – 2:00 P.M.
Lee Bowling age 91, of Middleburg, Kentucky passed from this life Tuesday, September 22, 2020 at the Lake Cumberland Regional Hospital in Somerset.
Lee was born September 5, 1929 to the late Levi Bowling and Mary Depew Bowling in Hector, Kentucky.
He was of the Bethany Baptist Church, he married his wife, Agnes on December 31, 1952 in Butler County, OH, he served as Deputy Sheriff for Union County, Indiana Sheriff's Department, served as town marshall for 10 years for West College Corner, Indiana. Lee was a member of Somerset Masonic Lodge #111, Waynesburg Masonic Lodge #328 and served as past Master, member of Fairfield Masonic Lodge #98 and served 8 times as Master of Lodge. He also enjoyed singing and played fiddle with the "Bluegrass Rebels", former owner and operator of Lee Bowling Construction for over 50 years.
Lee was preceded in death by his parents, Levi and Mary Bowling, brothers, General Bowling, Laster Bowling, Sherman Bowling, Frank Bowling, Harold Bowling, sister, Corine Murphy and great-grandson, Nathan Bowling.
He is survived by his wife of 68 years, Agnes Rosembaum Bowling, sons, Cecil Bowling of London, KY, Lester Bowling of Yosemite, KY, Randall Bowling (Brenda) of Somerset, KY, Jim Bowling (Lisa) of Somerset, KY, Lendell  Bowling (Michelle) of Somerset, KY, Keith Bowling (Tammy) of Yosemite, KY, brother, Tony Bowling (Joan) of Georgetown, KY, sisters, June Mills (David) of Manchester, KY, Verella Sizemore of Manchester, KY, Wanda Gross of Hamilton, OH, Kathy Brown of Manchester, KY, 23 grandchildren, 48 great-grandchildren, 6 great-great grandchildren and 3 great- great- great grandchildren. He will be greatly missed.
Visitation will be held Saturday, September 26, 2020 from 12:00 to 2:00 P.M. in the Chapel of the Southern Oaks Funeral Home with a funeral service to begin at 2:00 P.M. with Dr. Alan Dodson and Bro. Jim Harris officiating, burial will follow in the Renfro Cemetery in Dahl, KY.
6 sons will serve as pallbearers.
In lieu of flowers, donations can be made to the Renfro Cemetery Fund.
Southern Oaks Funeral Home is entrusted with the arrangements for Lee Bowling.