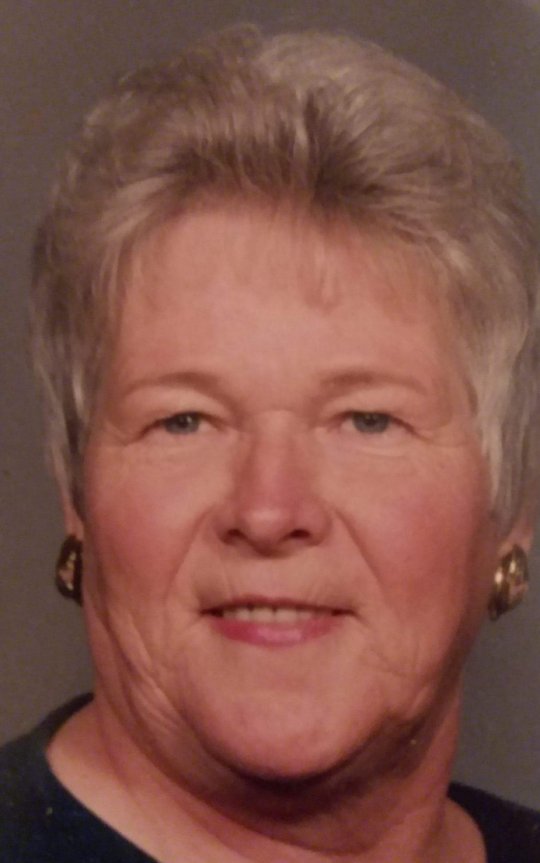 Lelia Christine "Cris" Slagle
Wednesday, December 19, 2018- 11:00 A.M.
Lelia Christine "Cris" Slagle, age 78, of Somerset, Kentucky passed from this life on Thursday, December 13, 2018 in a loving and peaceful atmosphere with her daughters by her side at Cumberland Nursing and Rehabilitation Center.
She was born on March 7, 1940 in Naomi, Kentucky, the daughter of the late Emery and Montie Daws.
Cris loved her family and friends. She always had a smile on her face and loved to laugh. She also loved music, books and art. She enjoyed playing bingo, dancing, and socializing with her many friends. She loved people and gave a helping hand to many who crossed her path in life. She was of nondenominational faith and loved visiting many Churches in the area. She was a member of the American Legion and the AMVETS.
She was preceded in death by her parents Emery and Montie Daws, her husbands William T. Slagle "Bill" and Herbert Wilson and her sister Palestine Daws.
She is survived by her daughters Becky (Steve) Langford of Burnside, Linda Sue Wilson of Somerset, Misty Renee King of Somerset. Five grandchildren Kevin (Tiffany) Langford of Myrtle Beach South, Carolina, Codie (DJ) Bishop of Somerset, Kristy Sears of Louisville, Rachael Bell of Somerset , Abraham Bell of Somerset. Four Great- Grandchildren, Connor Brumley, Ryan Bishop, Serenity Langford, Ava Ramsey. She is also survived by two brothers Edsel (Jenny) Daws of Springboro, OH and Ronald Daws of Hubert Heights, OH as well as many other family and friends.
Visitation will be at 5:00 p.m. Tuesday, December 18, 2018 in the Chapel of Southern Oaks Funeral Home with funeral service to be held at 7:00 p.m. at the funeral home with Bro. Jason Moore officiating.
Interment will be in the Mill Springs Cemetery in Nancy at 11:00 am on Wednesday, December 19, 2018.
Southern Oaks Funeral Home is entrusted with the arrangements for Lelia C. Slagle. In lieu of flowers the family request donations to Southern Oaks Funeral Home.