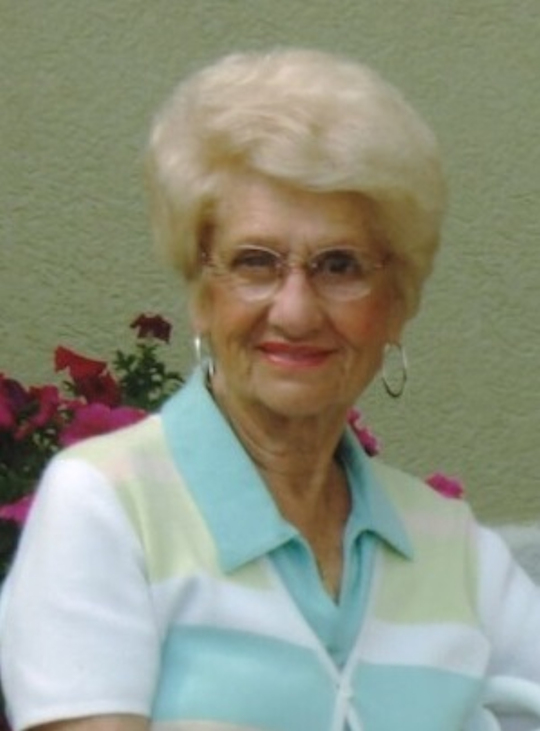 Leona Johnston
Friday, May 31, 2019 – 1:00 P.M.
Leona Johnston, age 98 formerly of Olive Hill, Kentucky and New Smyrna Beach, Florida, died Sunday, May 26, 2019 at Rockcastle Health and Rehabilitation Center, Brodhead, Kentucky, after an extended illness.
Mrs. Johnston was born on January 5, 1921 in Grayson, Kentucky, the daughter of the late Charles and Nellie Sexton.
She was an active member of the First Presbyterian Church. Leona was immensely proud of her family and leaves behind wonderful memories. She was an excellent gardener with a green thumb and talented homemaker.
Her husband, Earl J. Johnston, three brothers and three sisters, and grandson Cole Butcher preceded her in death.
Her survivors include: Sons, Ronald J. Johnston and wife Jeannie of New Smyrna Beach; Keith D. Johnston and wife Carol of Morehead, Kentucky; Daughter: Pamela S. Butcher and husband Steve of Somerset, Kentucky, with whom she resided. Grandchildren: Audra S. Johnston, Andrew Johnston, Gillian Johnston, Gretchen Johnston, Gary Johnston, Mark J. Butcher and Brad Butcher. Great Grandchildren: Paxton Butcher, Madeline Butcher, Kamryn Butcher and Tyson Butcher.
Visitation will begin at 11:00 a.m. on Friday, May 31, 2019 in the Chapel of Southern Oaks Funeral Home with funeral service to be held at 1:00 p.m. at the funeral home with Steve Butcher and Pastor Darvie Fennison officiating. Entombment will be in the Fort Myers Memorial Gardens, Fort Myers, Florida.
Southern Oaks Funeral Home is entrusted with the arrangements for Leona Johnston.