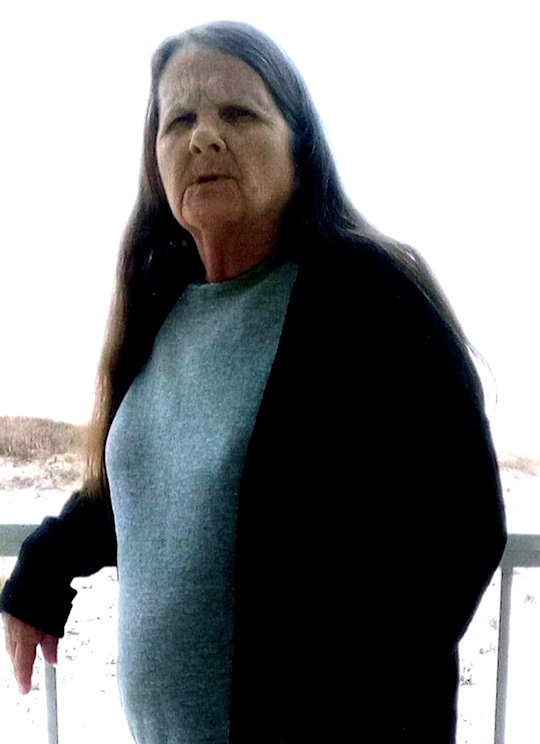 Letha Sharon Hodge Woodall
Tuesday, February 28, 2023 at 1:00 P.M.
Letha Sharon Hodge Woodall, age 70, of Somerset, Kentucky passed away February 22, 2023 surrounded by her husband and family at the Jean Waddle Hospice Care Center.
She is survived by her husband: Carl Wayne Woodall of Somerset, Ky. Letha was a member of King Bee Baptist Church, she enjoyed camping, fishing with her husband, trips to Bread of Life Café, going to church and spending time with her family and friends. She is preceded in death by her mother and her father; Sylvia and Floyd Hodge of Eubank, Ky; her first husband, James Carter of Nancy, Ky; Michael Hodge of Eubank and two sisters, Marylin Foley of Louisville, Ky and Brenda Berry of Stanford, Ky; as well as 2 brother in laws, and 1 sister in law; one grandson, Grayson Woodall and one granddaughter, Maulee Rigney; she is survived by her second husband, David Anderson of Somerset; 2 sisters, Reda Ping (Bill) of Somerset and Sheila Bullock (Dormus) of Eubank; and 1 brother, Dewayne Hodge (Kim) of Somerset; her children, James (Bonnie)  Carter of Somerset; Ronnie Carter of Woodstock, Ky; Christy (M.E.) West of Louisville; Paula (Frankie) Todd of Somerset; Ashley (Blake) Warren of Science Hill, Ky; and Hailey Woodall (Cody) of Somerset; 3 step kids, Beth Rigney of Tennessee; Joshua (Brittany) Woodall of Somerset and Justin Woodall of Tennessee; along with 27 grand kids and 30 great grand kids and a host of nieces, nephews. Letha will be missed by all who knew and loved her.
Visitation will be held on Monday, February 27, 2023 at 6 P.M. in the Chapel of the Southern Oaks Funeral Home. Funeral service will be held on Tuesday, February 28, 2023 at 1 P.M. at the funeral home with Bro. Eric Vaught and Bro. Jamie Taylor officiating. Burial will follow in Southern Oaks Cemetery.
Pallbearers will be Nathan Carter, Brayden Warren, Tyler West, C.J. West, Justin Byrd and Matt Brown.
Southern Oaks Funeral Home is entrusted with the arrangements for Letha Sharon Hodge Woodall.