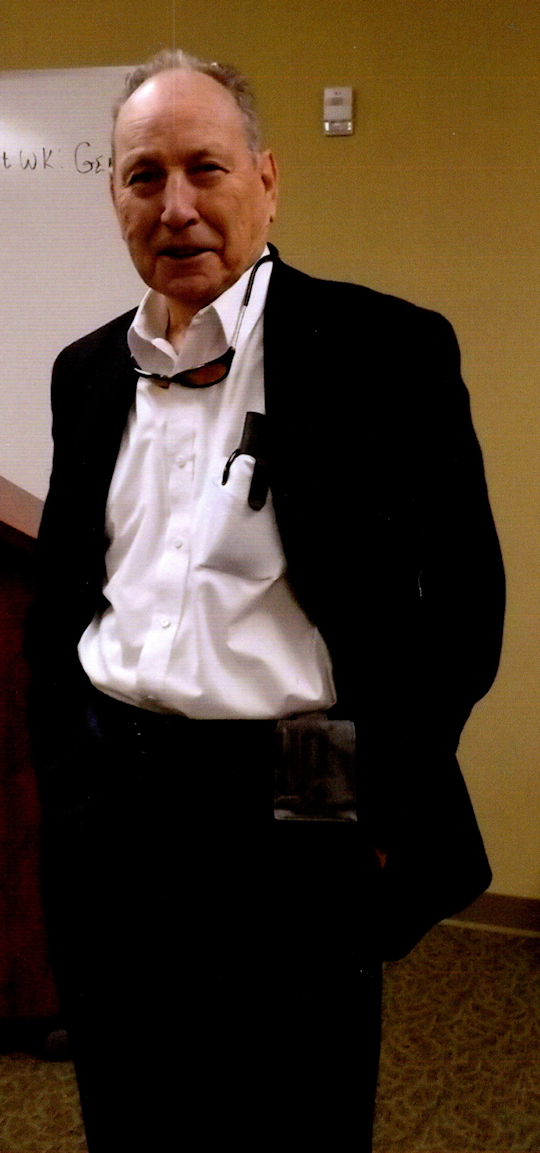 Lloyd Calhoun
Tuesday, September 28, 2021 at 1:00 P.M.
Mr. Lloyd Calhoun was born on July 21, 1936 to the union of James H. and Maude Calhoun of Sloans Valley, Ky. Lloyd departed this life September 21, 2021 at Clermont Mercy Hospital of Cincinnati, Ohio. Having attained the age of 85 years of age.
Lloyd was united in marriage to Freda New Calhoun on September 19, 1959, whom he was married to for 62 years. From this union they were blessed with two children, James David Calhoun and Melissa Calhoun Douglas. Freda and son, James David survive.
James David and Melissa blessed Lloyd with five grandchildren and one great-grandchild:
Nicolas "Nicky" Calhoun, Sierra Douglas Nickum, Austin Douglas, Dalton Calhoun, Rumor Calhoun, and Gabe Strong; great-grandchild, Eli Nickum Hinkle.
In addition to his parents, Lloyd is preceded in death by brothers, Les, Lynn, Leonard, Lindsey, Linville and sisters, Lillie Mae Davidson, Lola Campbell, and Ladora Buxton.
Survivors who mourn his passing are brothers, Larry Wayne "Bear" Calhoun, Leman Brent Calhoun, sisters, Linda Grider, Barbara Johnson and a special nephew, Ed Calhoun.
Lloyd served in the United States Airforce and attended First Baptist Church of Este. He loved UK Basketball, nature and deer, hunting with brothers, Bear and Brent, not just to kill dear but to be out in the country bonding with them. Lloyd loved to talk, mostly reminiscing about things of his past. Recently, he loved sitting on Linda's porch waving to everyone who passed by. He was also loved for Linda to drive him around until he got so scared of near accidents and reckless driving, he refused to go riding with her anymore.
Lloyd and Freda loved to sing gospel music, and like their marriage, in harmony they sung praises to their Lord and Savior.
Lloyd is now gone to his heavenly home to be with his beloved daughter, Melissa, and other family and friends. "Go Rest High on that Mountain", Lloyd, your time on earth may be over but your eternal home "Is just in sight".
To this kind, loving and compassionate man we bid you farewell until it is our turn to meet you again.
Visitation will be held Tuesday, September 28, 2021 at 12:00 P.M. in the Chapel of the Southern Oaks Funeral Home with a funeral service to begin at 1:00 P.M. Burial will follow in Sloans Valley Cemetery.
In lieu of flowers, donations can be made to the Gideon Bible Plan.
Military Honors will be conducted by American Legion Honor Guard Post #38.
Southern Oaks Funeral Home is entrusted with the arrangements for Mr. Lloyd Calhoun.