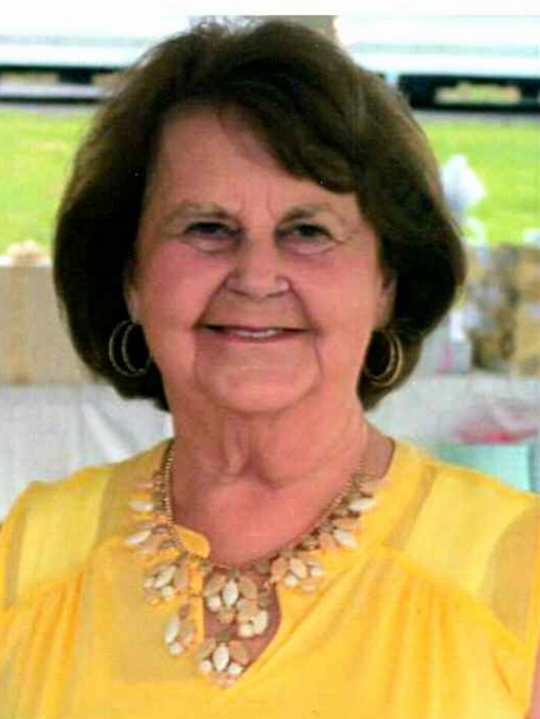 Lois Dean Dalton
Sunday, July 21, 2019 – 3:00 P.M.
Lois Dean Dalton, age 75, of Science Hill, Kentucky, passed from this life on Tuesday, July 16, 2019 at Lake Cumberland Regional Hospital.
She was born on October 25, 1943 in Somerset, daughter of the late Lawerence and Mildred Marcey Bishop.
Lois was a member of Science Hill Church of Christ. She retired from Palm Beach where she worked as a press operator. She enjoyed shopping and going out to eat, but she especially enjoyed spending time her family, her grandchildren, and her fur babies.
She was preceded in death by her parents; her husband, Ronald Dalton; one brother, Donald Bishop, and her daughter-in-law, Sheila Beach Dalton.
She is survived by her son Ronald Scott Dalton of Science Hill; two daughters, Tami Kaye Brady (Teddy) of Burnside and Kristi Marie Cassada (Wendell) of Eubank; her fur baby daughters, Zoey, Maddie, and Tinker Bell; grandchildren, Eric Dalton (Carla), Ricky Chappell, Nikki Dalton, Kaydn Brady, Kristen Dalton, Heather Cassada, Whitney Cassada Brooks (Darren), and Dakota Cassada (Katie); great-grandchildren, twin sisters Kenedi and Kay-Lee Abbott, and Aria Dalton. She is also survived by several nieces and nephews.
Visitation be begin at 12:00 p.m. on Sunday, July 21, 2019 in the Chapel of Southern Oaks Funeral Home with funeral service to be held at 3:00 p.m. on Sunday at the funeral home.
Burial will be in Science Hill Cemetery.
Southern Oaks Funeral Home is entrusted with the arrangements for Lois Dalton.