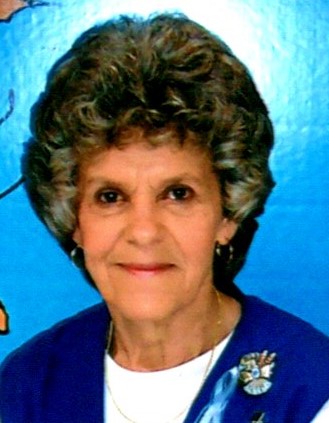 Lois Gail Begley
Wednesday, April 19, 2023 at 2:00 P.M.
Lois Gail Begley, age 85, of Somerset, Kentucky, passed from this life on Sunday, April 16, 2023 at Lake Cumberland Regional Hospital.
Gail was born on January 10, 1938 to Lige Strong and Della Vermillion Strong in Hazard, Kentucky.
She was of the Christin faith. She worked at Walmart for over 20 years, she was a loving, caring mother and grandmother. She enjoyed gardening and reading her Bible.
Gail was preceded in death by her parents, Lige and Della Strong, brothers, Jack Strong and Robert "Bob" Strong, sisters, Maxine Berryman, Ida Lee Patrick and Mary Ellen "Tootsie" Fields.
She leaves behind to cherish her memory, her sons, Donald Wade (Robin) Begley of Pendleton County, Ky; Gregory Todd Begley of Pulaski County, Ky; sister, Linda (Bobby) Walters of Hazard, Ky; grandchildren, Jacqulyn Brooke Jones, Katelyn Kelsea Begley, Joshua Wade (Megan) Begley, Joseph Andrew Begley; great-grandchildren, Cammi Kate, Charley Grace, Claire Margaret, John Wyatt Jones, Dawson Lee Kohl Jones and Cannon Ridge Jones; along with a host of friends and family, including a dear friend Jettie Whitaker.
Visitation will be held on Wednesday, April 19, 2023 from 1 to 2 P.M. in the Chapel of the Southern Oaks Funeral Home with a funeral service to begin at 2 P.M with Pastor Todd Amburgey officiating. Burial, will follow in the Southern Oaks Cemetery. Southern Oaks Funeral Home is entrusted with the arrangements for Lois Gail Begley.